Staff Insights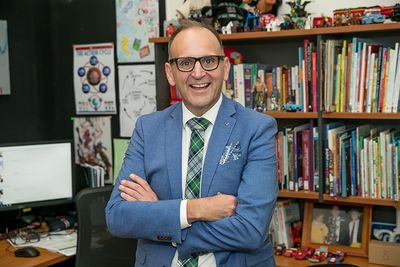 'If You Want to Go Far, Go Together'
We achieved a successful IB Evaluation last week by going together.
Read more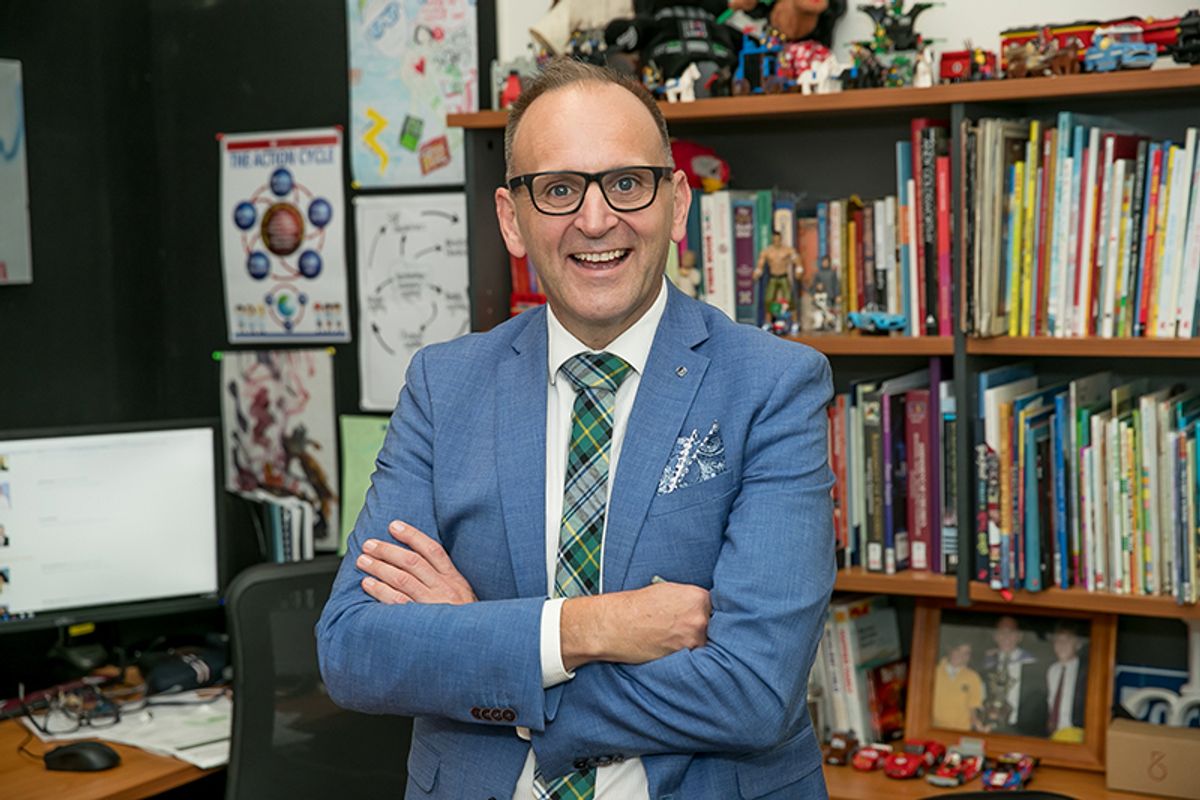 By Mr Andy Gordon, Deputy Principal and Head of Junior School
Congratulations to all of Radford College for our incredibly successful International Baccalaureate (IB) multi-program Evaluation that took place over three days last week. It was the first five-year evaluation of our Diploma Programme and our first as a multi-program. The visit was an incredible affirmation of the experiences our learners are involved in, the environments created by our College Board and staff, and our beliefs regarding the way young people learn through highly effective teaching.
Our community should be incredibly proud of the students, college services staff, parents, teachers, those with leadership responsibilities and board directors. Thank you for your support and commitment, which gives Radford College the courage and will to craft the best possible post-schooling outcomes for our learners.
I recently had an opportunity to learn from adventurer, entrepreneur and leadership consultant, James Castrission.
On 31 October 2011, James Castrission and Justin Jones set out to achieve one of the last great Polar adventures, an unsupported return journey from the edge of the Antarctic continent to the South Pole. This is a quest that has been attempted by many experienced Polar explorers before them ... and all have failed. This expedition was the modern-day equivalent of the exploits of Scott, Amundsen and Shackleton. They are man-hauling a pulk with 200kg of provisions each. (1)
As they arrived for their expedition, they discovered that a Norwegian adventurer, known as the 'Polar ninja', Aleksander Gamme, was aiming to do the exact same journey. Upon reaching the South Pole, James and Justin learned that Aleksander had arrived five days earlier. Their dream of being the first to achieve the journey, unsupported, were gone, but they didn't give up. Although the two groups were theoretically rivals and despite the fact that he was several days ahead of James and Justin, Aleksander graciously waited for them a few kilometres from the coast so they could complete the epic journey and go into the record books, together (2). James and Justin asked Aleksander why he waited for them. He replied with, "I wouldn't have achieved this without you. Knowing you were coming behind me, kept me going. I couldn't go into the record books without you."
It reminds me of the beautiful proverb, often credited to African tradition, "If you want to go fast, go alone. If you want to go far, go together."
We achieved a successful IB Evaluation by going together.
Going together in our families, in our work, in our relationships and in our learning brings out the best in us and in our shared outcomes.
References: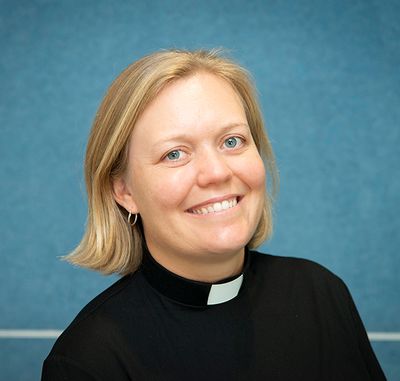 Everyone Has a Story
Partnering with St John's Care, seeing the whole person and taking the pilgrim path.
Read more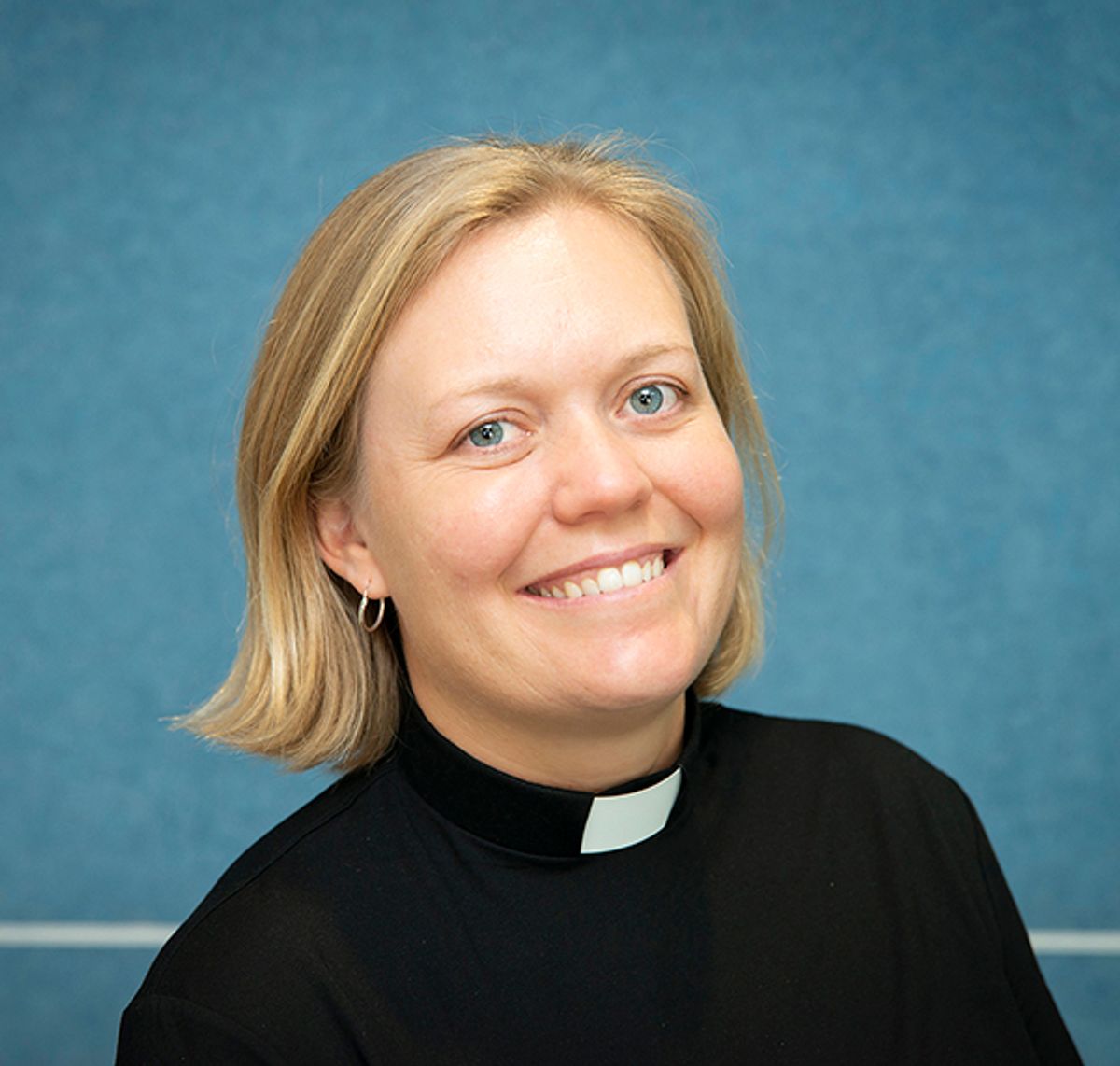 By Rev. Dr Katherine Rainger, Senior Chaplain

"God has done all this, so that we will look for him and reach out and find him. He isn't far from any of us, and gives us the power to live, to move, and to be who we are."
- Acts 17:27
Last Friday was a wonderful day of celebrating Christmas in July throughout the college. Mountains of donations for Anglicare partner St John's Care were collected. Nearly $1500 was raised for St John's Care through donations and fundraising by the prefects and Radford Awareness and Service (RAS). Thank you to everyone who took part.

One of the things that I appreciate about the work that St John's Care does is the way they treat each person who comes to their service as a person with a story and a person who should be treated with respect and dignity. They also look at the whole person and acknowledge the different factors that are at play in their lives.
When Jesus interacted with people, he saw the whole person. He realised that a person is connected to a family and a community. Jesus recognised that people had a story and physical, emotional and spiritual needs. The encounters in the Gospel of Luke, chapter 7, are a great example of the diversity of people whom Jesus encountered: a Roman official, used to giving orders, who realises his need for Jesus when a beloved servant is sick; a widow who has lost a son; and a woman who is deemed an outcast and blesses Jesus much to the chagrin of the other dinner guests.
In each of these encounters, Jesus is fully present to the person, who they are and their needs.
This year's Dirrum Dirrum Festival theme is sonder, defined as "the realisation that each random passerby is living a life as vivid and complex as your own," captured here in this video. The festival is a great chance for the community to come together to hear each other's stories, as well as to hear the stories of speakers, musicians and stall holders.
If we are to experience sonder, we need to slow down enough to hear from God, ourselves and each other. This prayer by Michael Leunig captures this way of being:
Dear God,
We pray for another way of being:
another way of knowing.
Across the difficult terrain of our existence
we have attempted to build a highway
and in so doing have lost our footpath.
God lead us to our footpath:
Lead us there where in simplicity
we may move at the speed of natural creatures
and feel the earth's love beneath our feet.
Lead us there where step-by-step we may feel
the movement of creation in our hearts.
And lead us there where side-by-side
we may feel the embrace of the common soul.
Nothing can be loved at speed.
God lead us to the slow path; to the joyous insights
of the pilgrim; another way of knowing: another way of being.
Amen.

News