Staff Insights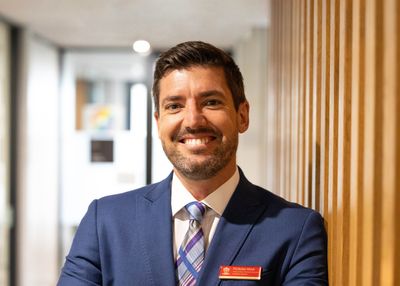 Knowing Our Students
Learning Summaries and Parent-Student-Teacher Conversations.
Read more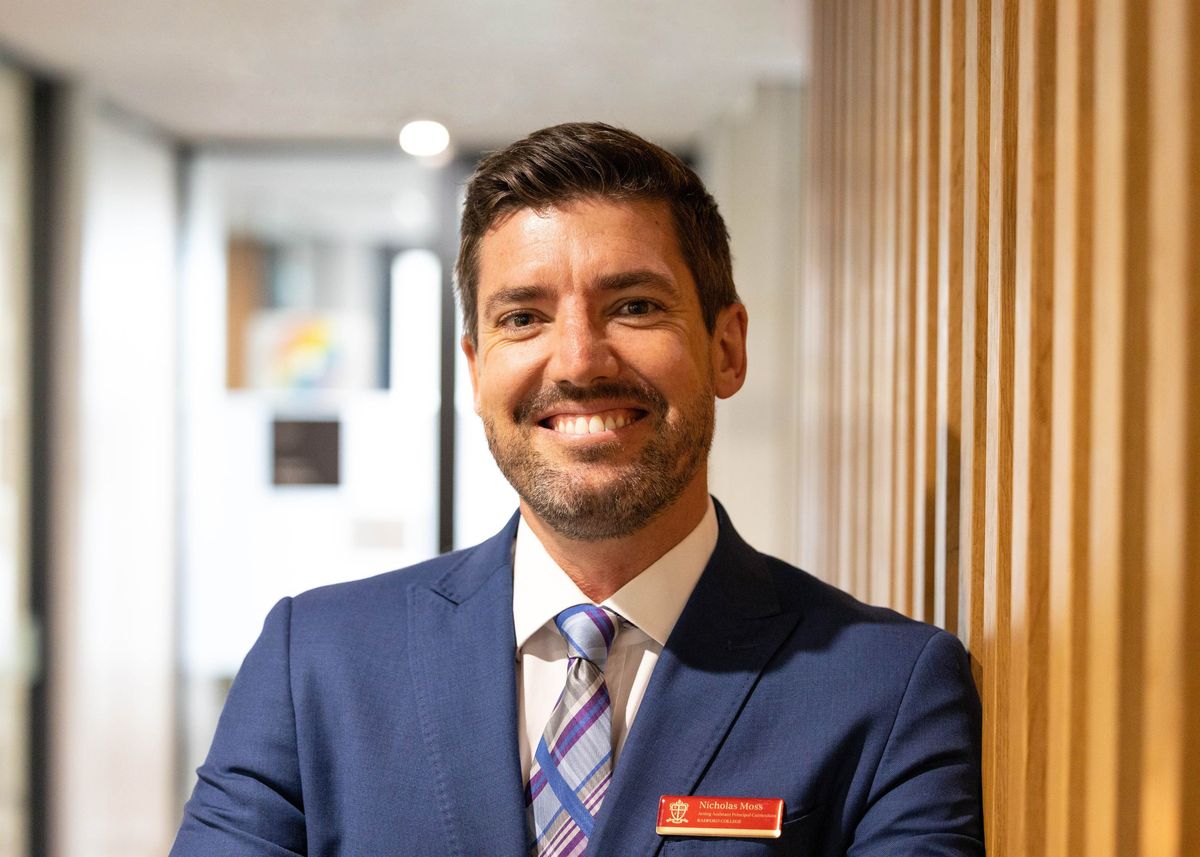 By Mr Nick Moss, Assistant Principal Curriculum
At Radford, we strive to support every student to reach their potential by ensuring they are known, guided and challenged in the academic, pastoral care, leadership and spiritual elements of their education. This commitment is evident in our vocation, whereby "we graduate students who are confident in learning, skilled in clear thinking and intellectual rigour," and the 'Teaching and Learning with Purpose' pillar in our Strategic Plan. With this focus in mind, I am excited to share some new processes we have recently implemented in the Secondary School in terms of our Learning Summaries, the collection and use of diagnostic student data, the format of future Parent-Student-Teacher Conversations, as well as some exciting and upcoming bespoke learning opportunities for Year 9 and 10 students.
Learning Summaries
The end of this semester will mark the third publication of the Secondary School Learning Summaries. Designed to capture the achievements of the 'whole child,' our Learning Summaries will now detail formal leadership roles, include two Approaches to Learning, offer streamlined records of co-curricular involvement, promote our House system and indicate the number of days absent from school. Coupled with our personalised and holistic Mentor comment and existing measurements of academic achievement, I'm confident our Learning Summaries will be more informative and allow our students and their families to celebrate their achievements.
Following the release of our Semester 1 Learning Summaries in the holidays, parents and caregivers will be invited to offer feedback via Nexus early in Term 3.
ACER Testing and our new IntelliSchool Data Dashboard
Earlier this year, we forged a professional working relationship with the Australian Council for Educational Research (ACER) and elected to utilise their Progressive Assessment Tests (PATs) and General Ability Test (GAT). As a result, our Years 8 and 10 students recently completed PATs in maths, reading, spelling and grammar, and punctuation, and sat ACER's GAT. This testing platform provides us with real-time assessment data for every student across a range of learning skills, including their abstract, kinetic, numeric, spatial and verbal reasoning. In combination with NAPLAN testing in Years 7 and 9, our teachers are now better equipped to offer personalised and targeted teaching and support for all students and have greater capacity to monitor student growth. ACER and NAPLAN testing will also be used to assist and guide our Year 10 students to choose the most appropriate academic package and subjects in Years 11 and 12.
To enable our teachers, Heads of Department, Mentors and Heads of Year to access data for their students/mentees, we have created a new data dashboard, namely IntelliSchool. Embedded in Nexus, IntelliSchool will be a powerful teaching tool that will combine internal and external student assessment data, as well as map other key indicators of success such as attendance, student growth and task submission. The launch of IntelliSchool next week is another exciting development in the Secondary School and will ensure we can support every student to reach their potential.
Parent-Student-Teacher Conversations
Thank you to all the parents and caregivers who completed the Parent-Student-Teacher Conversation Microsoft Form earlier this term. Based on the feedback received and in consultation with our teaching staff, I would like to advertise some important changes for future conversation evenings. Future conversation evenings will incorporate more flexible PTO booking options, will run continuously from 3-7:30 pm, and will importantly continue as face-to-face discussions. Families are actively encouraged to bring their child/ren to all conversations so they can be empowered to lead the discussions about their Approaches to Learning and progress in general. Our ongoing Parent-Student-Teacher Conversations will continue to support our teachers' capacity to maintain meaningful connections with parents and caregivers and ensure their child is known, guided and challenged.
Bespoke learning opportunities for Years 9 and 10
Year 9 Worn Soles
Next week, our Year 9 students will embark upon a rich and challenging bespoke learning experience. Titled 'Worn Soles' and aligning with Refugee Week, this interdisciplinary program is tailored for our students to learn about the global refugee crisis so they can become informed and active global citizens. The goal is to develop our students' capacity to empathise with others and consider different perspectives, as well as build their skills in collaboration and critical and creative thinking.
Year 10 Pathways and Subject Selection Week
Next week, our Year 10 students will undertake an informative and targeted interdisciplinary program to support them with choosing their Year 11 and 12 academic package and subject selections. Students will hear from our Dean of Studies and IBDP Coordinator and Head of Student Pathways about the ACT BSSS and IBDP packages; have the chance to visit departmental displays; talk to Heads of Department, teachers and current senior students; and attend and participate in mini Year 11 and 12 lessons in a variety of subject areas. The Pathways and Subject Selection week will include Radford's inaugural Careers Fair and culminate in our students attending local tertiary institutions.
I would like to congratulate all of our students for their hard work this semester and thank our teachers for their outstanding commitment and support of our students.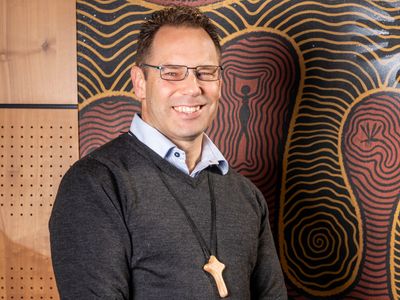 Flourishing Through Love
Before we can give love, we need to be open to receiving it ourselves.
Read more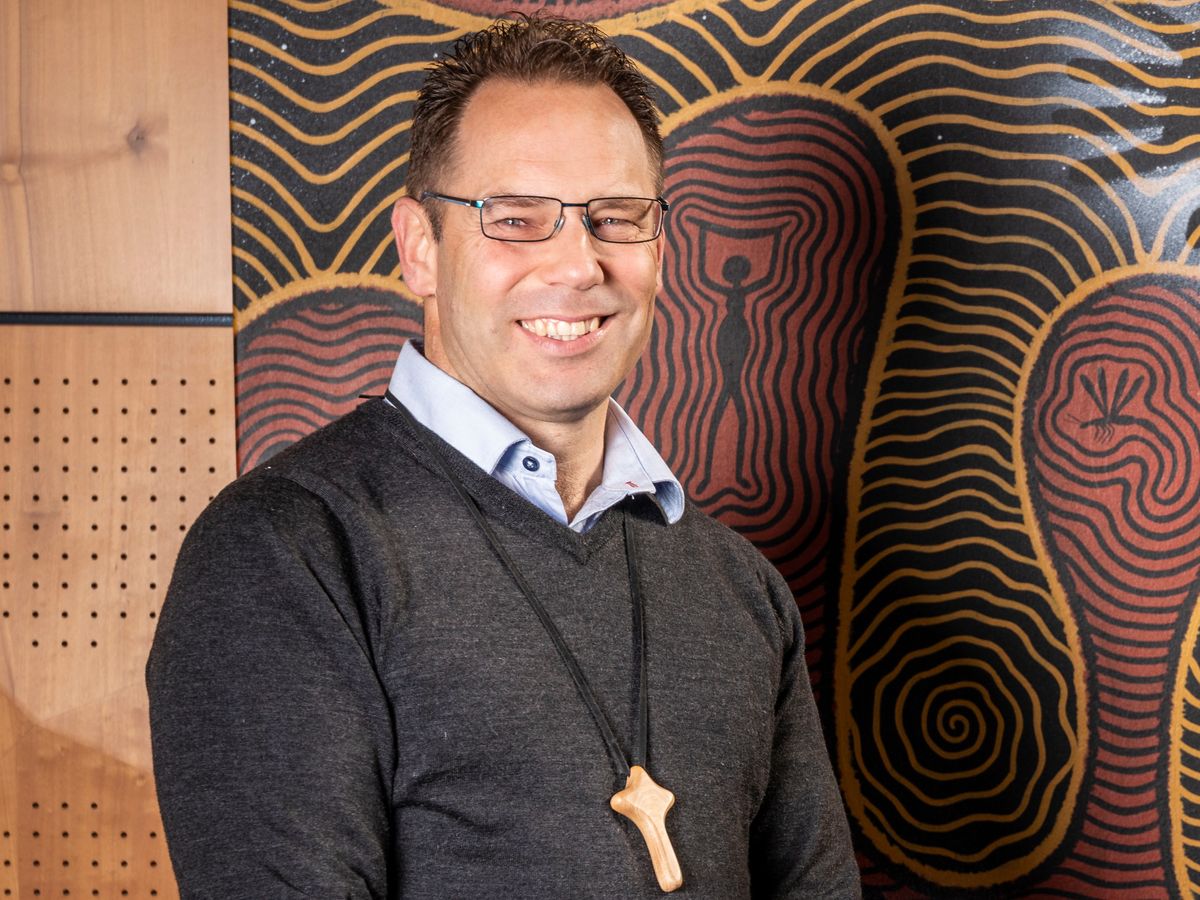 By Reverend Andy Fleming, Chaplain
This term, Secondary School Chapels have focused on Jesus' command to "love your neighbour as yourself." This command appears eight times in the Bible, firstly in Leviticus in the Old Testament, and later reinforced by Jesus in the Gospel. Most of the times I have read or heard this command, it is typically associated with who our neighbour is and uses the parable of the Good Samaritan in Luke's Gospel. The Secondary School students were also asked to consider who their neighbour is and the ways in which they can show love to those they see in need.
I have discovered on many occasions that the command is shortened to, "love your neighbour." It wouldn't surprise me that there are many in our community who follow this abridged version and burnout, continually denying themselves and putting others' needs before their own, making many sacrifices until they have nothing left to give. A student in my Year 8 Religious and Values Education (RaVE) class recently wrote her own parable expressing how the message was to care for ourselves. The main character expressed their love so much so that they lost their own identity and literally become a shadow of themself as they gave parts of their body to help others. This metaphor warns of the danger of sharing our own resources, energy and emotions until we may also lose ourselves.
The central underlining part of the command is to "love yourself." Knowing we are the focus of God's love is imperative. God loves us deeply and unconditionally. This is what true grace is – to love another deeply and unconditionally. Before we can give this love, we need to be open to receiving it ourselves. God's love is the foundation for us to share love. This love strengthens us to love our neighbours - those in need. The Apostle Paul even advises us to share according to our means in 1 Corinthians 8.12: "If a man is ready and willing to give, he should give of what he has, not of what he does not have." As a good friend shared with me, loving your neighbour as yourself is to help your neighbour flourish just as you yourself hope to flourish.
Nan's Blessing for You
I'll never understand the love the Lord Jesus has for you.
I'll never understand how much He loves you.
But this I know: The He loves you,
He loves you with all of His heart, and you are so precious to Him.
You are unique. You were created for a purpose.
God loves you.
Adapted from a Celtic Blessing from the Northumbria Community.
May you find God's peace in the week ahead,
Rev. Andy.
News