Staff Insights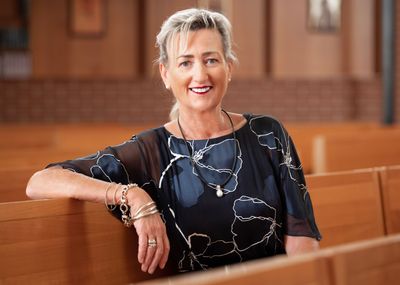 From the Principal
Changes to the College's Camps Program and the upcoming ASA National Conference.
Read more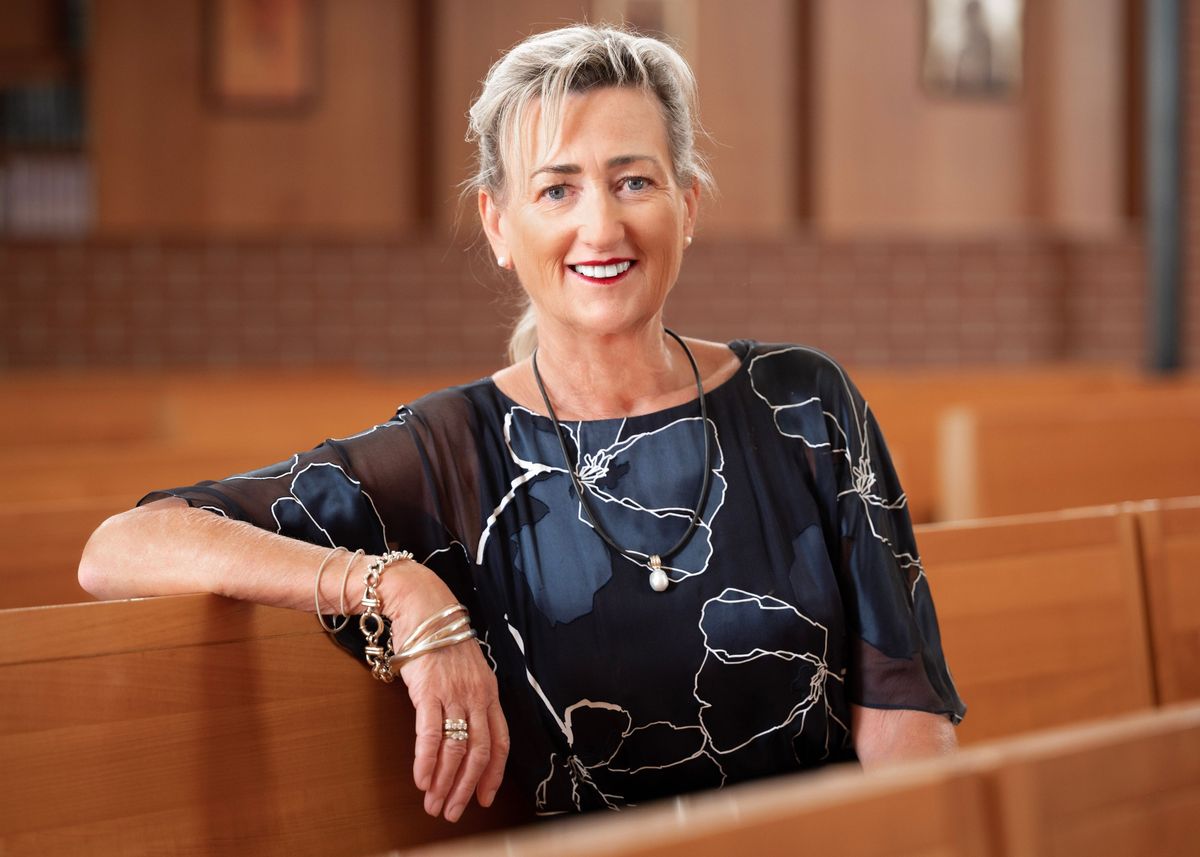 I extend a very warm welcome back to the start of Term 3 to all parents, students and staff at Radford, especially those new to the College. I hope everyone had a relaxing and enjoyable holiday and that you are ready to take on the challenges and opportunities this term presents.
A Review of the College's Camps Program
As detailed in previous Bulletin articles, Term 1 this year was particularly busy, with eight separate camps taking place over the 10-week period. These included (in order) the Year 11 IB DP (two days), Year 11 Retreat (three days), Year 7 (five days), Year 8 (four days), Music (two-and-a-half days), Drama (two days), Year 5 (three days), and Year 6 Camp (four days).
All these camps took place during the first term because we were either looking to set the cohort up for the remainder of the year or because these camps are best suited to proceed in the warmer weather.
Competing with these camps in Term 1 are also the majority of the major House carnivals (in both Junior and Secondary School), which rely on good weather. Good weather correlates strongly with high participation numbers, one of the main drivers for House sporting competitions.
In 2023, the only camps yet to run are the Year 3, 9, and 10 Camps. These are due to be staged in Term 4 to again (hopefully) make use of the better weather. The Year 3 Camp is a two-day program at Camp Cottermouth, the Year 9 Camp is a five-day program, and the Year 10 Camp is a nine-day program, all run by Outdoor Education Group (OEG). Over the past few years, the Year 9 and Year 10 Camps have had to change locations on many occasions due to COVID-19, bushfires and floods.
When any camp is conducted, teaching is impacted within the year level involved in the camp and across the College. This is predominately because we always need to provide smaller teacher-to-student ratios outside of the classroom, and those extra teachers, student support assistants, and other support staff are drawn from across the College, taking them away from their normal classes. This is particularly relevant for the Secondary School, where teachers cover classes from Years 7-12.
The College's sequential camps program provides an array of incredible learning experiences, and the rationale for providing camps is well-supported. In fact, the thing that most Collegians remember most fondly about their time at Radford is their involvement in one of the year-level camps.
The counter argument to having an extensive camps program is that these activities take teachers and students away from the teaching program, which should be the core business of any school. Additionally, some argue that the extra costs associated with the camps program (buses, accommodation, food, activities, extra Radford staff and specialist staff) is difficult to justify and that these extra activities could be achieved more cheaply closer to home.
My view is that there needs to be a balance between what the school offers its students and what it determines is part of the core educational program at each year level.
As Term 1 progressed this year, there was growing concern by teachers about the amount of teaching time lost to extra-curricular activities. In particular, the camps and House events. As a result of these concerns, the College Executive undertook a whole-of-College review of the nature, frequency, cost, timing, relevance and educational value of all the camps we offer.
Each of the camps we currently offer were thoroughly reviewed under the criteria listed above. The whole program was then reviewed to determine the impact on the teaching program, value for money and total cost to the College.
As a result of this review, the following camps program will be offered from 2024:
Year 3 – remains at two days with OEG (Camp Cottermouth) in Term 4.
Year 5 – remains at three days with OEG (Tallong is the preferred venue) in Term 1.
Year 6 – remains at four days with Urban Challenge in Term 1.
Year 7 – remains at five days with OEG (at Biloela) in Term 1.
Year 8 – *changed to a four-day, non-residential, bespoke Radford experience at the end of Term 2.
Year 9 - changed to 9–10 days with OEG in Term 4.
Year 10 - *changed to a four-day, non-residential, bespoke Radford experience at the end of Term 4.
Year 11 – remains at three days and situated at Jindabyne Sport and Recreation Centre.
Year 11 IB DP, Music and Drama – all remain unchanged.
Please note the * indicates when there are no Year 11 and 12 classes during the camp. Therefore, we have a greater number of teachers available to assist with the camp and senior classes are not disrupted by teacher absences.
Anglican Schools Australia National Conference in Canberra
Anglican Schools Australia (ASA) is an association of approximately 180 schools from across the country. Its core purpose is to support and serve Anglican schools in fulfilling their Christian mission. I have been on the ASA Management Committee since 2010 and served as the President from 2012–15.
ASA's main event each year is its conference, and this year Canberra is hosting the first face-to-face conference since 2019.
As the ACT's representative on the Standing Committee, I was appointed the Conference Chair but have been ably supported over the past 18 months that this conference has been organised. Staff from Radford and other Canberra and Goulburn Diocese Anglican Schools who have assisted me include:
Rev. Dr Katherine Rainger, Radford College Senior Chaplain
Rev. Mr Andy Fleming, Radford College Associate Chaplain
Mr Andy Gordon, Radford College Deputy Principal and Head of Junior School
Ms Leonie Hardwood, Burgmann Anglican School Principal
Rev. Mr Alex Abecina, Burgmann Anglican School Chaplain
Father Christopher Lewis, Canberra Girls Grammar Chaplain
The conference will run from Thursday, 3 August to Saturday, 5 August at Realm Hotel. Although the first day, which includes the 'Leading in an Anglican School' session and the Chaplain's Day, are being held at Radford College.
Radford College Deputy Chair, Bishop Stephen Pickard, has agreed to be one of the Conference Provocateurs, joining Rev. Sarah Agnew. This means they will be introducing and summarising each of the keynote presenters/workshops. We are incredibly grateful to Stephen and Sarah for agreeing to take on these important roles.
It is anticipated that the conference will attract around 300 delegates, including the Primate of the Anglican Church of Australia, and will hopefully provide ASA with much-needed funds to support ongoing projects in schools run by the association.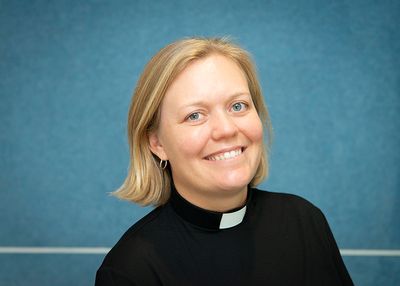 Flying Alongside God and Others
Rev. Katherine reflects on encounters in Timor-Leste and Celtic spirituality.
Read more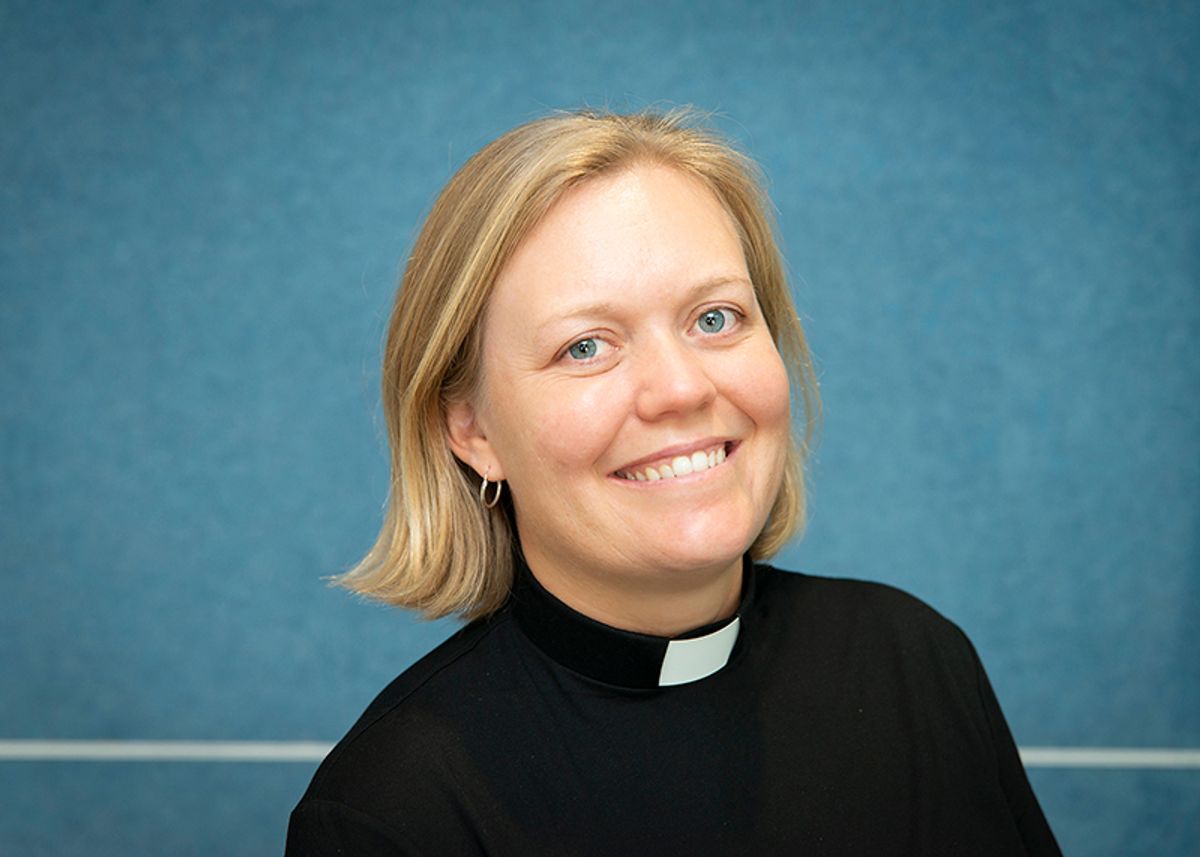 By Rev. Dr Katherine Rainger, Senior Chaplain
In the holidays, I was fortunate enough to travel with 24 students and four staff to Timor-Leste. Each day held multiple insights and connections. A soccer game in a village on Atauro Island stands out.

As we arrived, we were welcomed by two lines of soccer players: the local male and female teams. Our students lined up in formation with the local teams and shook hands as an opening ritual before commencing a very competitive game. Music was playing to pump the crowd up and the linesmen and referee kept everyone in check. The atmosphere was electric and the score tight (Radford lost 5-4 - we'll put it down to a home game advantage!). At the end of the game, speeches were made by both teams about the joy of the game taking place.
Everywhere we went there were rich and meaningful encounters such as this. Stay tuned for future Bulletins in which students will share more of their experiences.

The spontaneous nature of moments of grace reminds me of a reflection a friend sent to me. The reflection draws on an ancient Celtic image of the Holy Spirit as a wild goose who cannot be tamed, whose very nature brings disruption and surprise.
"Celtic Christians have a unique image for the Holy Spirit: the wild goose. Yep, the honking, flapping, nipping-at-your heels bird who refuses to be tamed, has framed the theological imaginations of believers for generations in regions surrounding Ireland and Scotland. The imagery is spot on and brilliant.
"Like a wild goose, God nips at us and provokes us to travel to obscure places as a collection of practitioners of the kingdom unconfined by convention. God's Spirit, like these obnoxious long-necked creatures, can even be somewhat aggravating and difficult to ignore when pushing us to defy logic and comfort. The nudging of the Divine Presence is not always graceful or welcome either, disrupting our conscience and disturbing our assumptions about what is good, right and just.
"The Holy Spirit, like our feathered friends, lives in freedom and refuses to be contained and controlled.
"Still more, beauty is in the flight of these strange birds. They refuse to travel alone and instead fill the skies in gaggles shaped like the letter 'V'. This provides yet another seamless symbol for individuals and gaggles of God's people who trust the whims of the Spirit as they follow Jesus as the head of a rather rambunctious flock. May we never try to tame them, only fly alongside them."
- Taken from Wild Geese and God's Spirit as Uncaged Bird by Greg Klimovitz
The Bible passage from the Book of Job encourages us to see everyday encounters with the world around us as markers of profound insights into the nature of God.
"But ask the animals, and they will teach you,
the birds of the air, and they will tell you;
ask the plants of the earth, and they will teach you,
and the fish of the sea will declare to you.
Who among all these does not know
that the hand of the Lord has done this?
In his hand is the life of every living thing
and the breath of every human being."
- Job 12: 7-10, the Bible
I wonder what has been revealed to you in encounters with fellow creatures in your environment this week.
National NAIDOC Week Award Winners
Congratulations to local Elder Aunty Dr Matilda House-Williams who won the National NAIDOC Week Female Elder Award. You can learn more about Aunty Matilda's work in the ACT region here. Her advocacy over many decades is inspiring.
Congratulations also to Rev. Tom Slockee who was one of three finalists of the National NAIDOC Week Male Elder Award. Rev. Tom is an Anglican priest in the Diocese of Canberra and Goulburn. Along with his wife Muriel, I've learnt a lot from Tom over the years. They live on Walbunja Country at Batemans Bay. Rev. Tom has been instrumental in making housing accessible for First Nations peoples. You can learn more about his work and vision here.
A full list of the finalists in all the award categories can be found here. It is a compelling insight into the innovative work that First Nations peoples are undertaking in a range of fields.
As we begin a new term, may there be moments that surprise and nourish you within the relationships that are at the core of our lives and amidst the tasks at hand.
Chair introduces Board's newest Member
Professor brings a wealth of education experience.
Read more
By Board Chair Mrs Vicki Williams

On behalf of the Board, I am delighted to welcome our newest Board Member and introduce him to our Radford community.

Professor Barney Dalgarno is currently Executive Dean of Education at the University of Canberra and brings a wealth of experience in schools and teacher training and accreditation.

He currently leads UC's Education Faculty in:
• Teacher Education
• Post Graduate Education
• Teaching English to Speakers of Other Languages
• Educational Research, particularly in STEM education and Sustainable Communities
• Supporting Doctoral Candidates
• Collaborating with schools and school leaders.

As a member of the Vice Chancellor's Strategic Planning Group, he contributes to University-wide strategic leadership and operational management.
Prior to joining UC, Professor Dalgarno held a number of leadership positions at Charles Sturt University (CSU) in learning and teaching excellence, academic quality and innovation.

He collaboratively developed CSU's Distance Education strategy, including a new online learning model, and led university-wide implementation within CSU's largest online courses.

One of the Board's key areas of focus, and a topic for our next Retreat, continues to be digital education and our students' digital future. Professor Dalgarno is highly experienced in this field.

Barney's first meeting with the Board will be at our Retreat on 11/12 August and we are looking forward to drawing on Professor Dalgarno's experience and insights, and his contribution to the discussion on the College's place in leading innovative educational practice.
News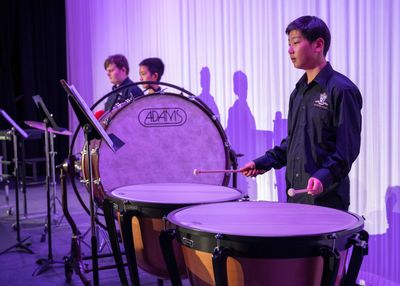 Winter Concert - A Major Annual Event
Join us for an exciting celebration of music on Thursday, 27 July.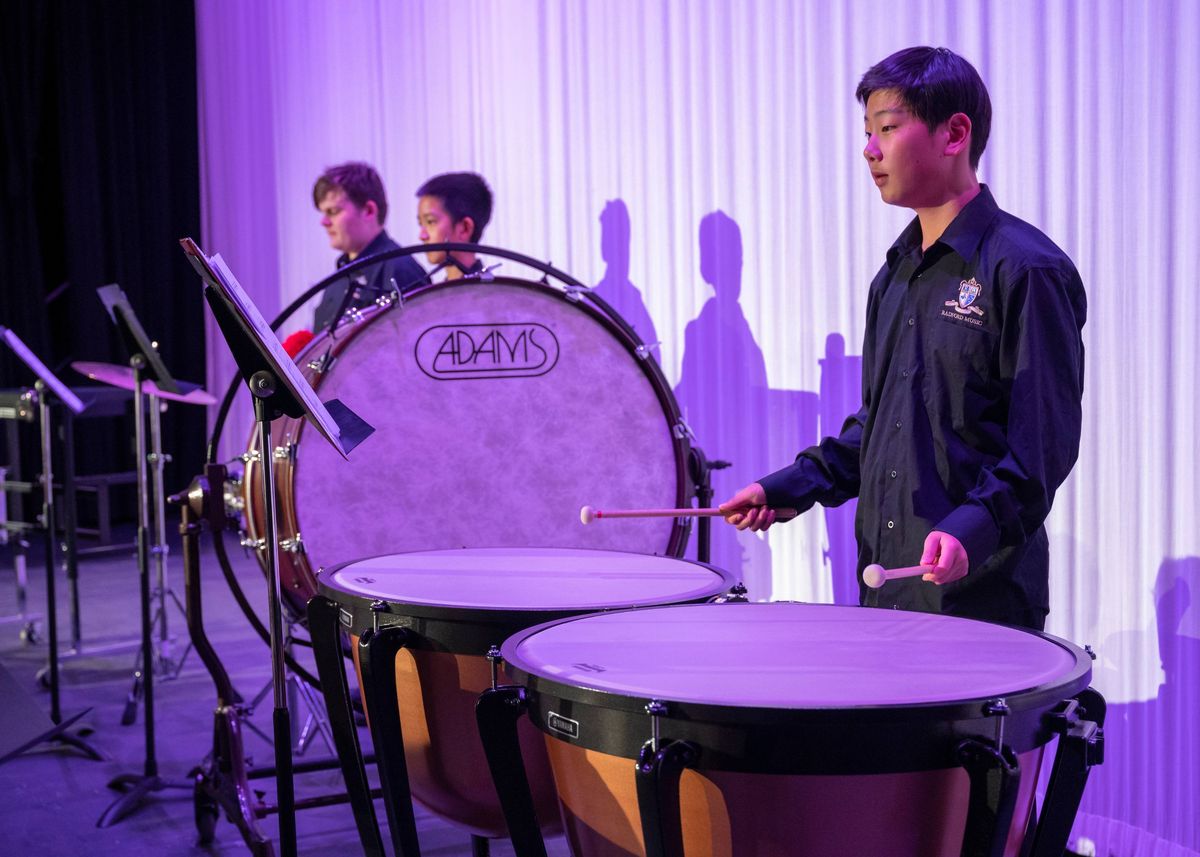 By Mrs Kirsten Knight, Head of Co-curricular Music and Director of Strings
The Winter Concert is one of our major annual music events, featuring ten of our co-curricular music groups. The concert will be held on Thursday, 27 July, from 5:30 pm in T.B. Millar Hall. The groups performing include:
Omo Wewe
Warblers
Mozart String Orchestra
Hendrix Guitar Ensemble
Beginner (BIP) Band
Vivaldi String Orchestra
Vivace
Zappa Guitar Ensemble
Holst Concert Band
Chorale
These groups have been working hard to prepare for this event, which promises to be an exciting celebration of music at Radford College. Bookings are essential, and tickets are $5 adult/$2 students (18 & under) and are available here. Ticket numbers are limited, so please book early to avoid disappointment.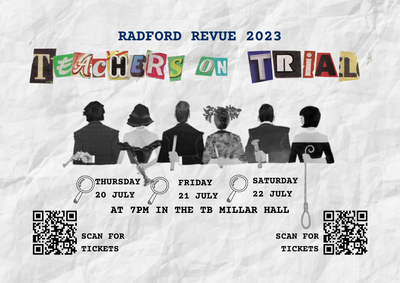 Radford Revue 2023 - Tickets on Sale
Embark on the murder mystery of 'Radford: Teachers on Trial'.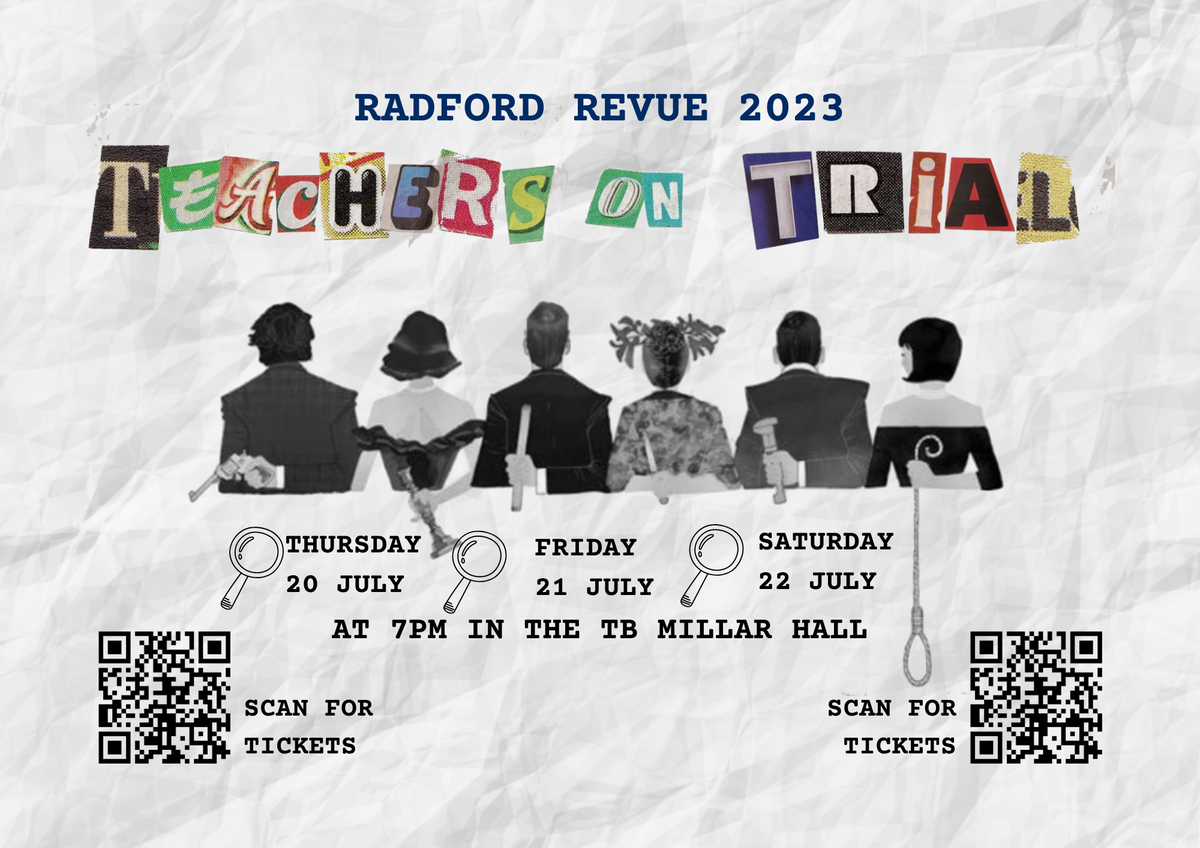 By Ellie Maglasis, Year 12
It's that time of the school year again when the Year 12 Revue rolls around! This year, embark on the murder mystery of 'Radford: Teachers on Trial', following the mysterious disappearance of Principal Mrs Fiona Godfrey herself…
Join three valiant students on their daring mission to unravel the truth behind their Principal's disappearance, all while navigating a cunning cast of suspects: the Radford staff.
A humorous performance for the whole family, Year 12 puts on an incredible show, complete with original songs! Prepare to be captivated by an evening of laughter and suspense as the Year 12 students deliver an unforgettable performance. Perfect for the whole family, make sure to mark your calendars for 20, 21, and 22 of July!
Tickets can be purchased at the following link: https://events.humanitix.com/revue-2023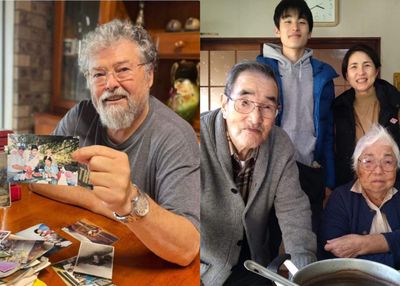 A reunion 20 years in the making
Di Fitzpatrick was the missing link for this Japanese family.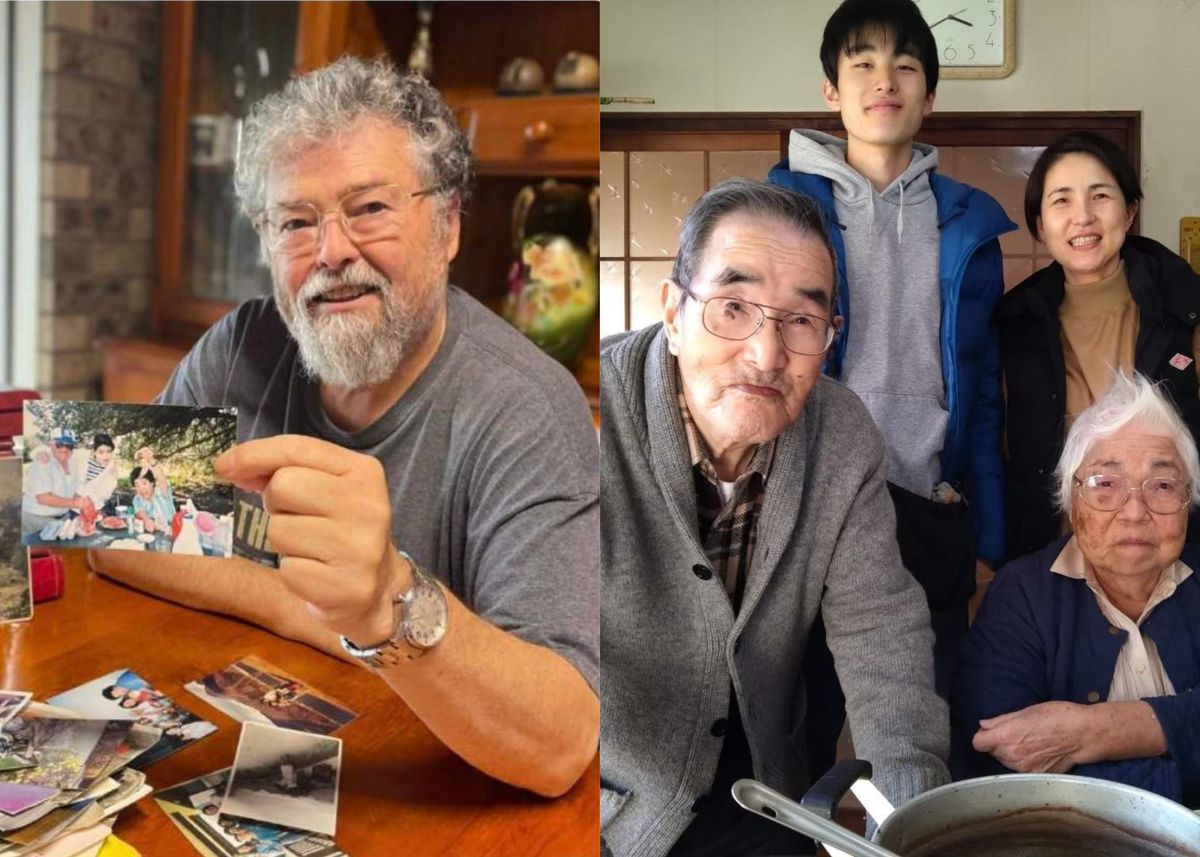 Radford Japanese Teacher, Mrs Di Fitzpatrick, has been the missing link for a family of one of the College's sister schools in Japan to reconnect with relatives living in Bega, NSW after more than 20 years.
While visiting Kure Kosen in the Hiroshima precinct of Japan in April 2023, Mrs Fitzpatrick was approached by a student, Kousuke Sawada, holding a piece of paper containing the address and name of his grandmother's sister.
Kousuke told Mrs Fitzpatrick about his grandmother, Michiyo Sakuragi, and asked if she would help him find her sister.
"I was surprised and then really excited about the possibility that I might be able to help him and his family," said Mrs Fitzpatrick. "I immediately started to Google his grandmother's name on my phone. I was saddened to inform him that his grandmother's sister, Chieko, had passed in 2013, and her partner, Fred Winson, had passed in 2017. But I said I would follow it up when I returned home."
Back in Australia, Mrs Fitzpatrick contacted the editor of Bega District News (BDN), Ben Smyth, to see if he knew of any relations in the area.
"It was a little bit of work. I had to find the right person to talk to at the Bega News, but I was really excited to have the opportunity to help a family in Japan reconnect with their family in Australia. It was an honour really," said Mrs Fitzpatrick.
Mr Smyth knew of a John Winson living in the Bega District but not if he was related to Kousuke.
John was walking the Murray Silo Art and Mural Trail with his wife Wendy when his phone rang. BDN journalist, James Parker, asked John if there was any Japanese blood in his family, and John said his mum did.
John explained that everyone had lost contact after his parents died. In fact, the last time the families saw each other was in 1999.
"We were both really excited [to hear the news]," said Mrs Fitzpatrick. "Kosuke communicated that he and his mother were really thankful to be reconnected to their family in Australia and to learn about them."
The good news did not stop there, either.
Mrs Fitzpatrick soon learnt that John was one of four of Fred and Chieko's children, making them all Kousuke's second cousins.
"There was John, Gloria (who died young), Susan and Wendy. Out of the blue, I received a message from Ian, Susan's husband, asking if I was the Dianne Fitzpatrick they were looking for. I said yes, and the following Sunday, Susan and I had a memorable conversation about this connection. There were tears shed and Susan talked about her mother and how she never taught them Japanese, believing they were already different enough and not wanting them to stand out any more. Susan told me about her younger sister, Wendy, who is also excited about the chance of reconnecting, and about her family. She has two boys, who are quite well known down the South Coast as the band, The Spindrift Saga."
The families are planning on reuniting via videocall soon and Mrs Fitzpatrick has plans to visit the family in Bega.
More details of this story can be found on the BDN.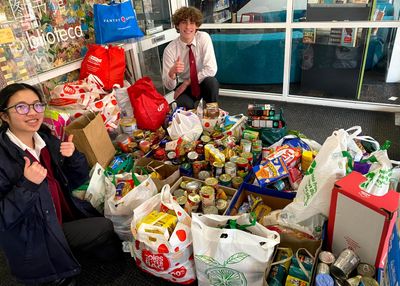 Anglicare Winter Appeal
Donate to the charity's Pantry Appeal in Weeks 1 & 2 of Term 3.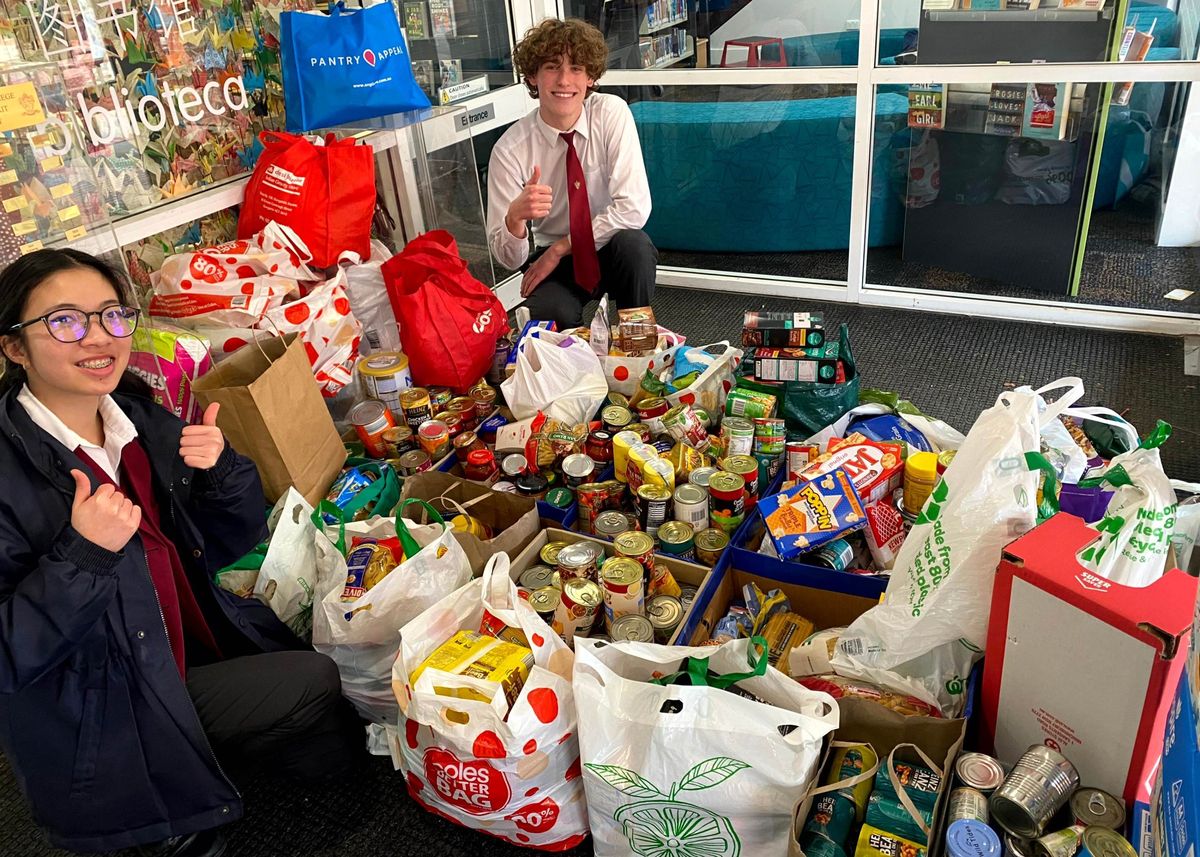 By Rev. Dr Katherine Rainger, Senior Chaplain
Anglicare Pantry Appeal
Our service partners at St John's Care continue to meet the needs of Canberrans. Their services are in great demand.
St John's Care aims to bridge the gap and break the cycle of disadvantage, isolation, and economic hardship with compassion, advocacy, respect, and encouragement through the provision of emergency relief and other programs.

Students in the Junior and Secondary Schools regularly visit St John's Care to hear about their work, stack the shelves, play music, and serve at the community lunches.
In Week 1 and Week 2 of Term 3 we are hosting a whole-College pantry appeal
Bring your donations to:
Junior School
Junior School reception
ELC reception
5/6 reception
Secondary School
Library
Well-being reception


Non-Uniform Day
There will be a non-uniform day with a Christmas in July theme on Thursday, 27 July (Year 1) and Friday, 28 July (Pre-K, Kinder and Year 2 – Year 12).
Students and staff are invited to wear something Christmassy or their winter woollies and bring in an extra donation from the Anglicare Pantry Appeal shopping list.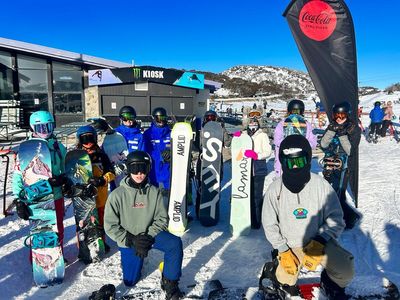 Sports Report: 19 July
Snowsports Camp, Kanga Cup, basketball and Auskick.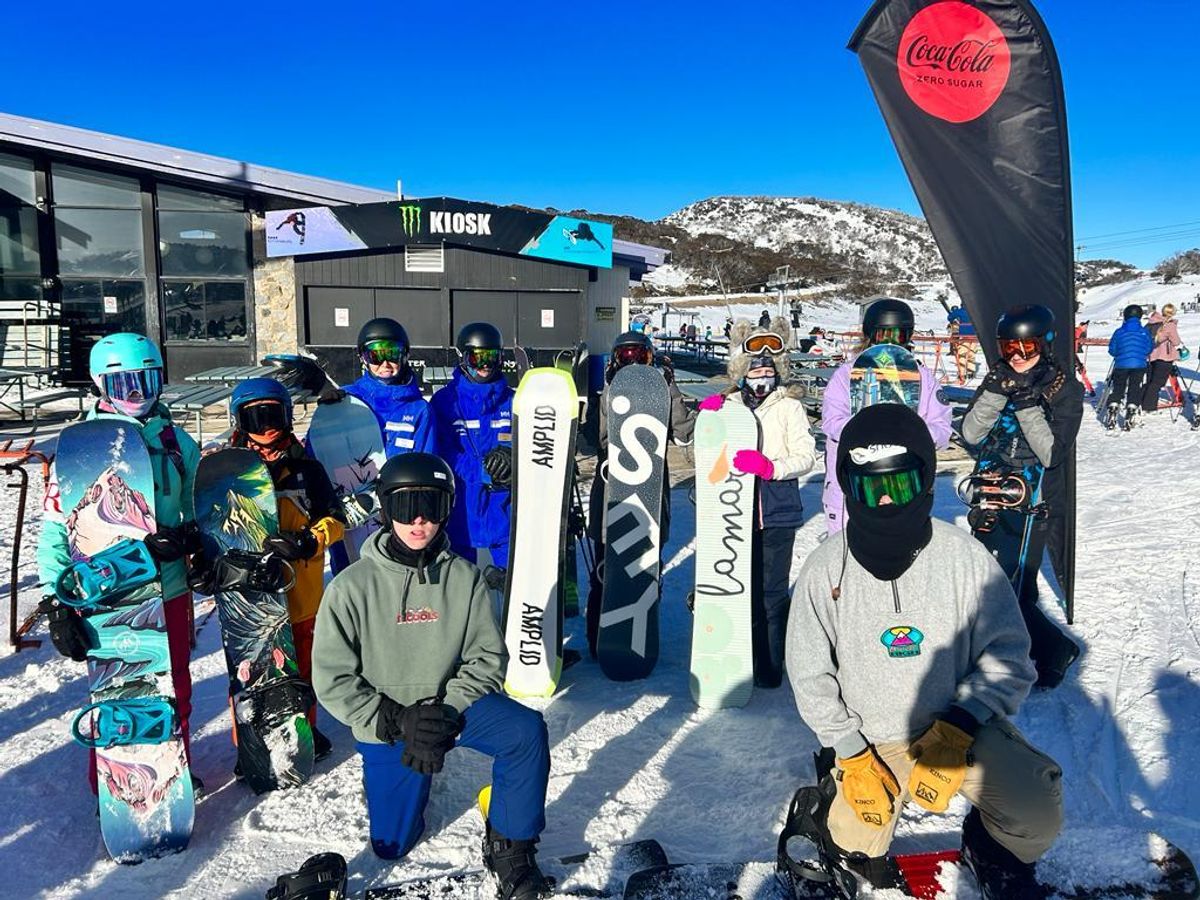 2023 Snowsports Camp
Last week was the 2023 Snowsports Camp, with 23 Radford students staying at Ski Rider Hotel while another ten students joined in on the snow activities.
Director of Sport Megan Fritsch and Snowsports Advisor Jonathan Mandl were on hand to help with the logistics of the program. Thank you to Megan and Jonathan.
Although there was not any new snow, the conditions did get better throughout the week, finishing with a magical day on Sunday with light winds, warm sun, and soft snow.
Over the five days of the camp, students were instructed for four days, learning from Perisher Snowsports Instructors in preparation for this week's ACT Interschools Championships.
Radford X Coerver School Holiday Camp & Coach Education and Kanga Cup Football
Over the school holidays, more than 40 students braved the cold and wet weather to improve their football skills with the Radford Coerver School Holiday Camp. Fergus Hinds, Toby Haig and Bella King were awarded player of their squads, while Ivy Pascoe-Simpson was awarded the overall camp player and received a signed shirt from Matildas player Caitlin Foord!
Coerver also kindly put several of the Radford football coaches through some coach education during the school holidays.
Despite it being notoriously one of the coldest weeks of the year, the Radford U15 Open Football teams combined to compete in the U15 Kanga Cup Plate. Highlights included a draw with Belconnen United's U14 NPL team, which saw Josh Barnett save two penalties and the team winning their consolation match 3-1 in a penalty shootout in thick fog. However, and more importantly, the team had fun, were active and developed their football skills – a massive thank you to Coach Sam!
The U12 Open teams also combined to compete in the U12 Plate tournament. The team lost the quarter-final 4-1. A great effort with over 16 teams in the division and several unwell players.

Radford Basketball
During the winter school holidays, three Radford College students, Kanyi Menakaya, Nicholas Wen and Madi Scholfield, represented the ACT at the annual U16 National Basketball Championships held in Warrick, Western Australia.
The U16 ACT boys team played a total of nine games, which included an impressive 100 to 87 victory over the Northern Territory. Kanyi had an outstanding tournament, averaging 15 points on 55 per cent shooting, to go along with seven rebounds and two steals per game. Nick shot a team best 33 per cent (4/12) from beyond the three-point line and was instrumental on the defensive end.
The U16 ACT Girls team also played a total of nine games, which included two wins over the Northern Territory, and a closely contested matchup against NSW Country. Madi had a very well-rounded tournament, averaging nine points, three rebounds, three assists, and two steals per game. She also attempted a team best 30 free throws, highlighting her aggressive play on the offensive end.
Radford College would like to congratulate Madi, Kanyi and Nick on their outstanding efforts in Warrick.

Junior School Girls Opportunity
The Belconnen Magpies (Girls Only) Auskick Centre is running a girls' aged 5-12 program. This is a great initiative from the club, with data showing that young girls who start their football journey in a girls' only centre are more likely to enjoy their time in Auskick and transition into youth girls' football.

Age: 5-12
Location: Holt Oval
Time: 1:30-2:30 pm on Sundays
Runs: 23 July-24 September
Cost: $90 or use code C61F81CB for $50 off
What you get: 10 weeks of action-packed Auskick Sessions as well as a Full Auskick kit, including a training shirt and heaps of other goodies.
Sign up: https://www.playhq.com/afl/register/836f7c

Summer Sport Registrations Now Open

Registrations for the 2023/24 Year 2-11 Summer (Term 4 2023 & Term 1 2024) sports season are now open and will close at 11:45 pm on Tuesday, 8 August. Some activities and offerings are capped. Please ensure you submit your registration by the closing date to allow the Sports Department time to process submissions and prepare for specific sports trials, team allocations and ordering sports uniforms. Any registrations after the closing date are likely not to be accepted. Please be mindful of the administration challenges it causes.
All information and registration links can be found on Nexus.