Staff Insights
Be Kind Whenever Possible
In a world dominated by negativity, kindness stands as a beacon of hope.
Read more
By Ms Karen Mahar, Acting Head of Junior School
"Be kind whenever possible. It is always possible." - Dalai Lama
In a world that sometimes seems dominated by negativity and strife, kindness stands as a beacon of hope. It's the invisible force that can make a significant difference in people's lives, and it matters more than ever.
It seems appropriate to pause and reflect, given the recent events in Palestine and Israel, reports in the news and media discussing stories of power imbalances and disrespectful relationships, along with campaigns focusing on negativity and of misinformation.
Why does kindness matter? How do we encourage it in others? Do we enable a culture of kindness in our community? Let's explore these questions and understand why kindness is crucial, how we can promote it in our environments, and what it means to be kind.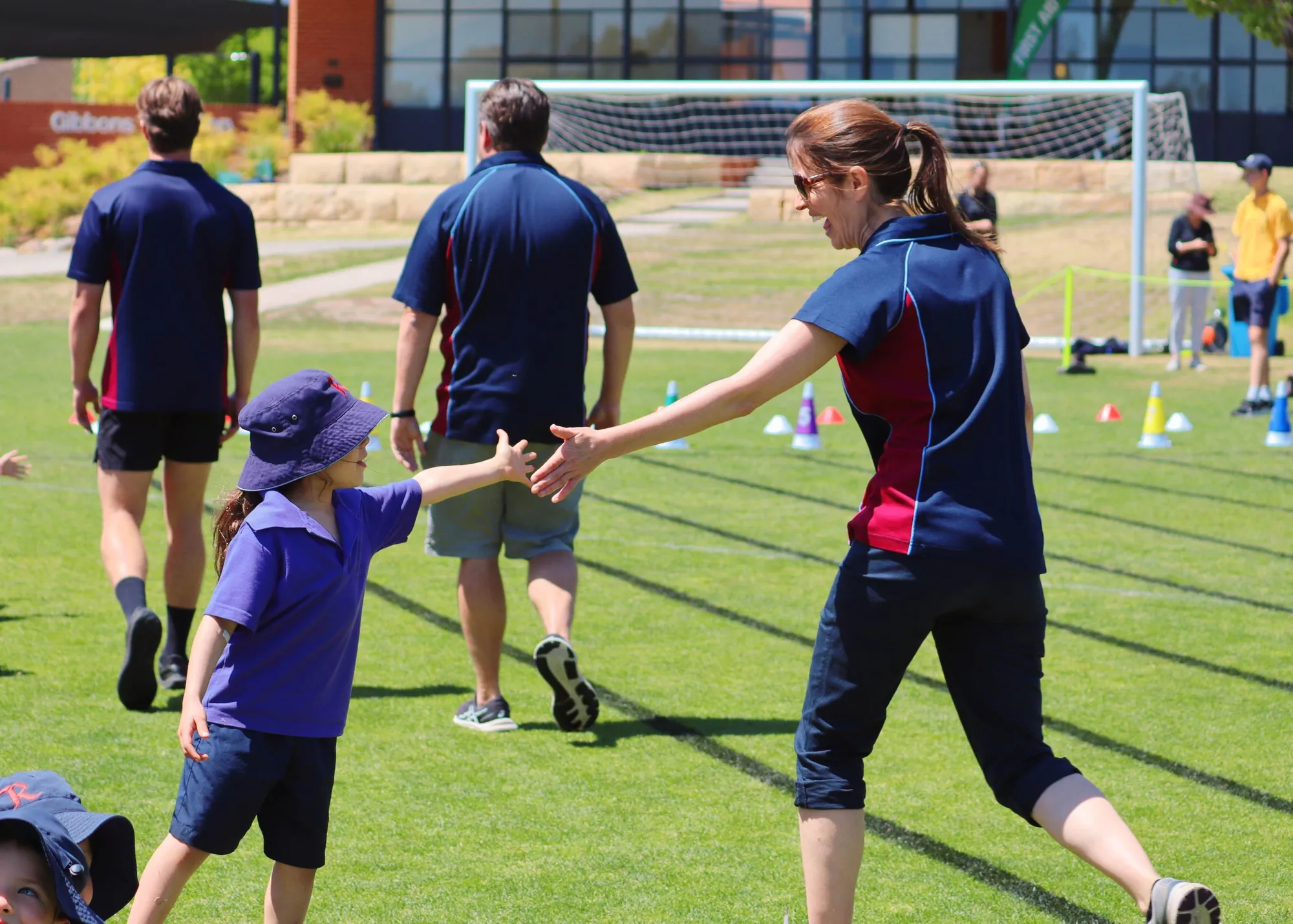 Our school is committed to providing a safe and caring environment for everyone, one that fosters respect for others. There are no exceptions to this commitment.
Capturing the Learner Profile attribute CARING, alongside the Character Strength of KINDNESS.
The aim of all International Baccalaureate (IB) programs, including the Primary Years Programme (PYP), is to develop internationally minded people who recognise their common humanity and shared guardianship of the planet, helping to create a better and more peaceful world.
The IB learner profi­le represents ten attributes valued by IB World Schools.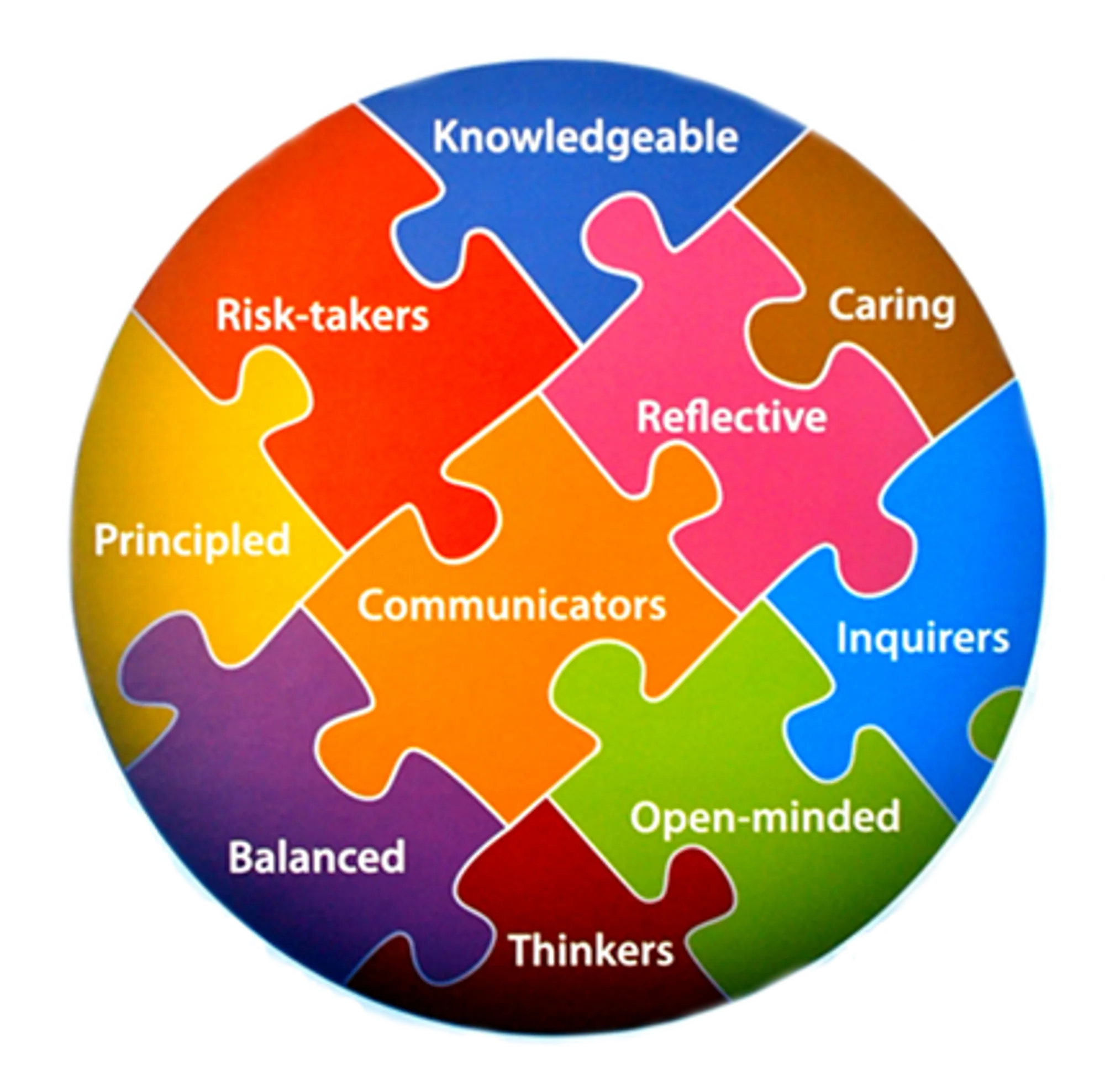 To be caring - we show empathy, compassion and respect. We have a commitment to service and we act to make a positive difference in the lives of others and the world around us.
To be kind - simply put, is being nice to others - being friendly, generous and considerate.
Why does kindness matter?
Kindness matters because it creates a better world for everyone. It's a fundamental human value that transcends cultural, social, and linguistic boundaries. Acts of kindness connect people on an emotional level and contribute to a sense of community. Kindness can uplift spirits, alleviate suffering, and inspire positive change.
In a world often filled with stress and turmoil, a kind word, gesture, or smile can offer solace and hope. It's the glue that holds communities together and helps us navigate the complexities of life. Kindness also has a ripple effect. When someone experiences kindness, they're more likely to pay it forward, creating a chain reaction of positivity.
How do I encourage kindness in others?
To encourage kindness in others, we can model it, celebrate it, and enable it:
Model it: The most potent way to encourage kindness is by embodying it in your own actions. Your behaviour will serve as a powerful example for those around you.
Celebrate it: Recognise and appreciate acts of kindness when you see them. By celebrating kindness, we encourage more of it.
Enable it: Create opportunities for kindness to flourish. Participate in community service projects, volunteer your time, and support charitable causes. Enable others to engage in acts of kindness, whether big or small.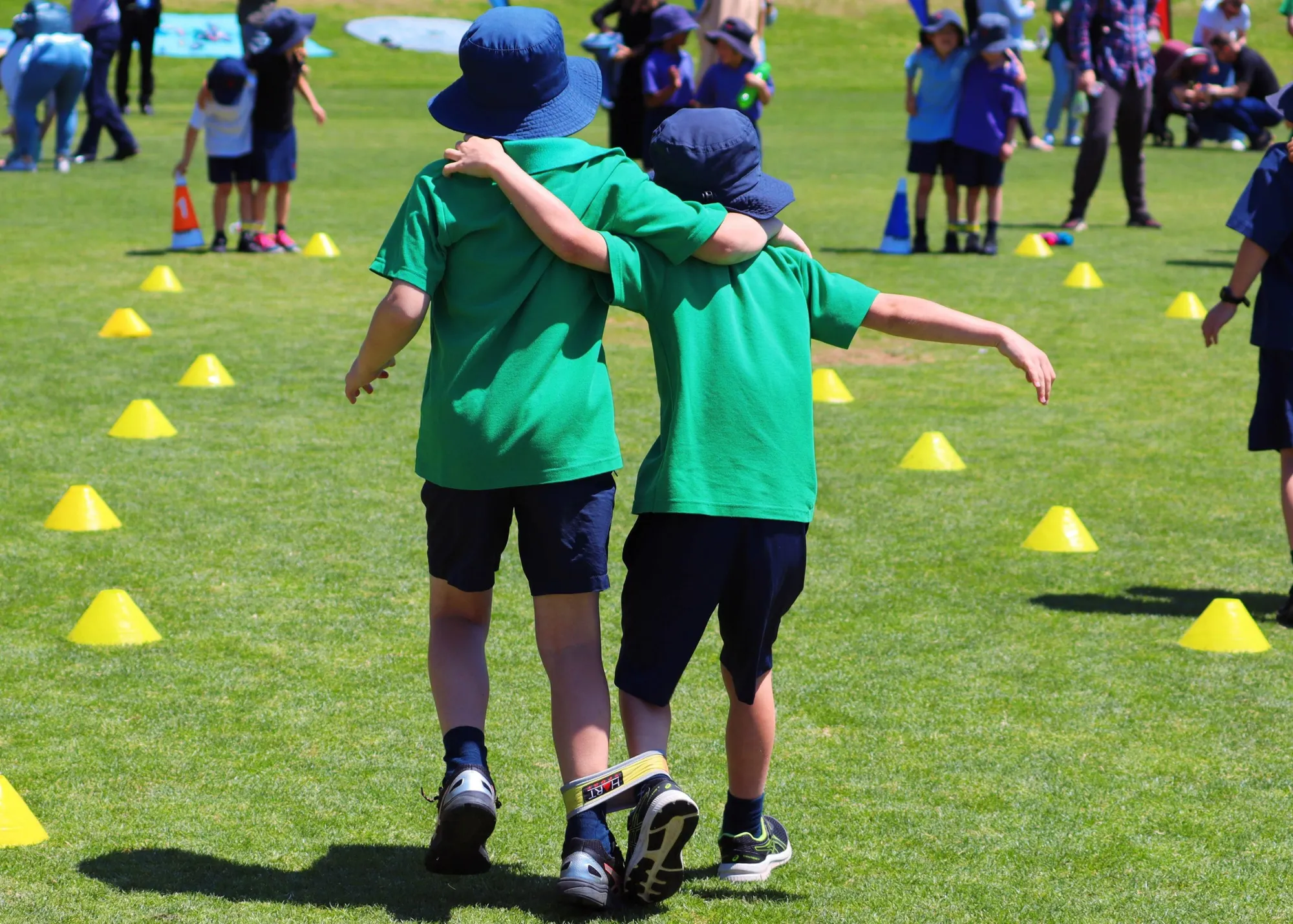 What does it mean to be kind, and why is it so important?
Being kind means treating others with respect, compassion, and empathy. It involves considering the feelings and needs of others and offering assistance or support when possible. Kindness is vital because it fosters a sense of belonging and unity in a community. It makes people feel seen, heard and valued.
Kindness is a simple yet profound way to combat discrimination, hatred, and negativity. It breaks down barriers, fosters trust, and promotes tolerance. It's not a sign of weakness but a demonstration of strength and character.
What's the easiest thing parents and teachers can do to help kids practise empathy?
Parents and teachers play a vital role in nurturing empathy in children. The easiest thing they can do is lead by example. Children learn by observing the adults in their lives. Show them what empathy looks like by being kind and understanding towards others. Teach them to actively listen and ask open-ended questions to understand others' feelings. Encourage them to talk about their emotions and express themselves.

Additionally, parents and teachers can incorporate empathy-building activities into the daily routine. Reading books that emphasise empathy and discussing real-life situations that require empathy can help children develop this important skill.

In conclusion, kindness is a powerful force that can transform lives and communities. Encouraging kindness in others involves modelling, celebrating, and enabling it. Being kind means showing respect and empathy, which can create a more compassionate and harmonious world. By dispelling common misconceptions about empathy and kindness and teaching children these values, we can foster a brighter future in which empathy and kindness prevail.

Sources: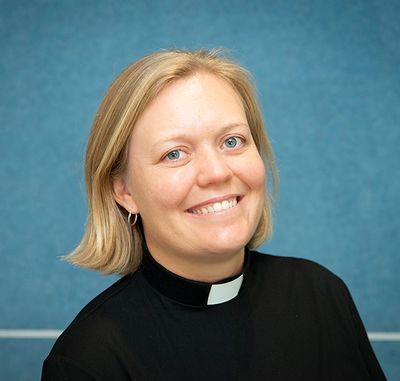 How Then Shall We Live?
The teaching of Jesus in conversation with Cosi and Doubt.
Read more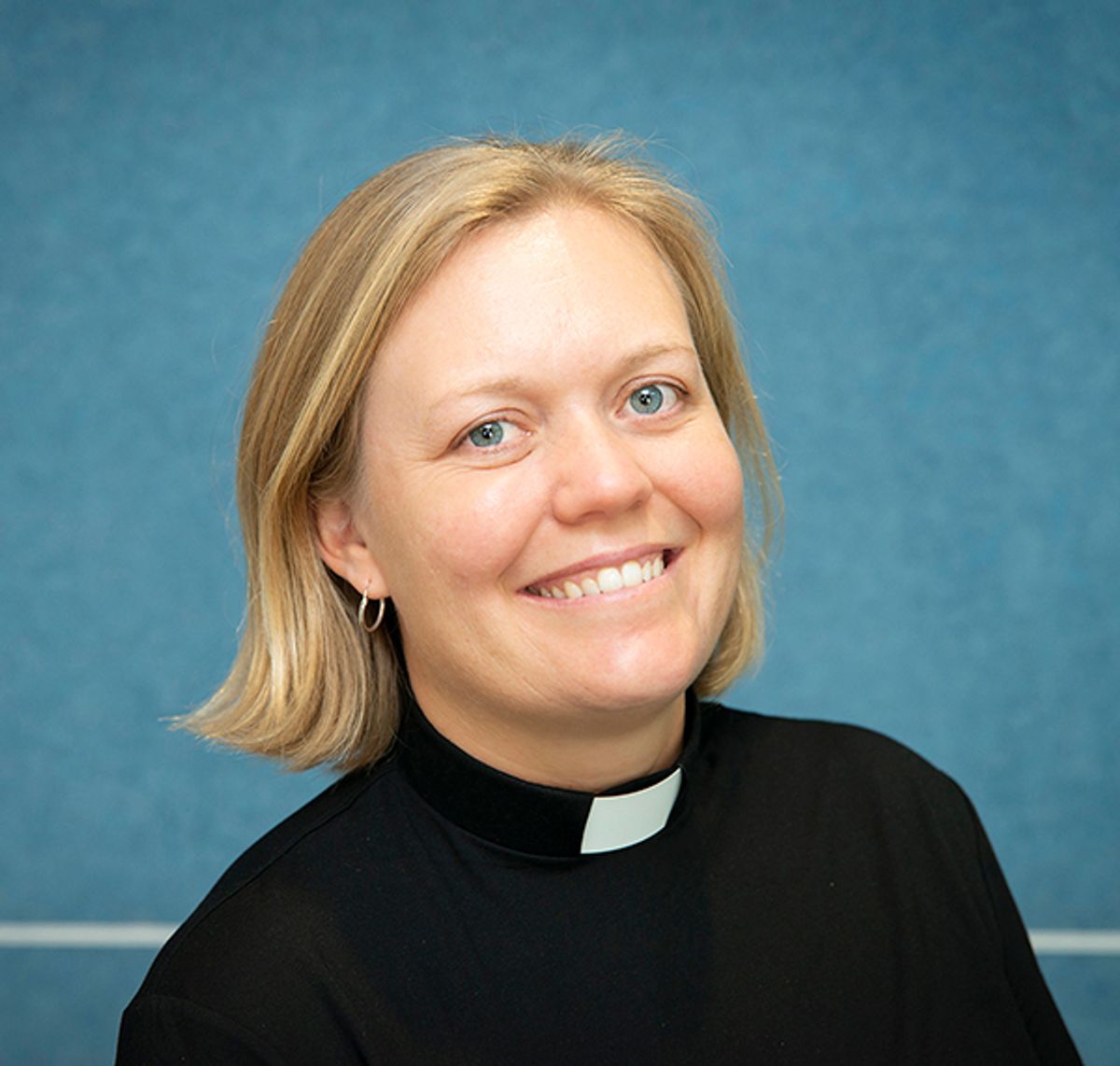 By Rev. Dr Katherine Rainger, Senior Chaplain
The recent senior drama productions of Cosi by Louis Nowra and Doubt: A Parable by John Patrick Shanley gave audiences much to delight in and much food for thought. Both plays have been made into films. Audiences are taken to particular times and places and into the lives of characters who are responding to their own contexts and each other. Congratulations to all who were involved in the wonderful productions of these two plays.
Cosi explores the tension between artistic forms that speak of love, beauty and fidelity while the world around us is in a state of crisis and great need. The lives of individuals whose stories we learn are set within the backdrop of the Vietnam War. Cosi asks us to consider the role storytelling, drama and music play in our shared humanity. At the same time, what role should we play in holding governments accountable and at what cost? Lewis, the central protagonist, is pulled in these two directions.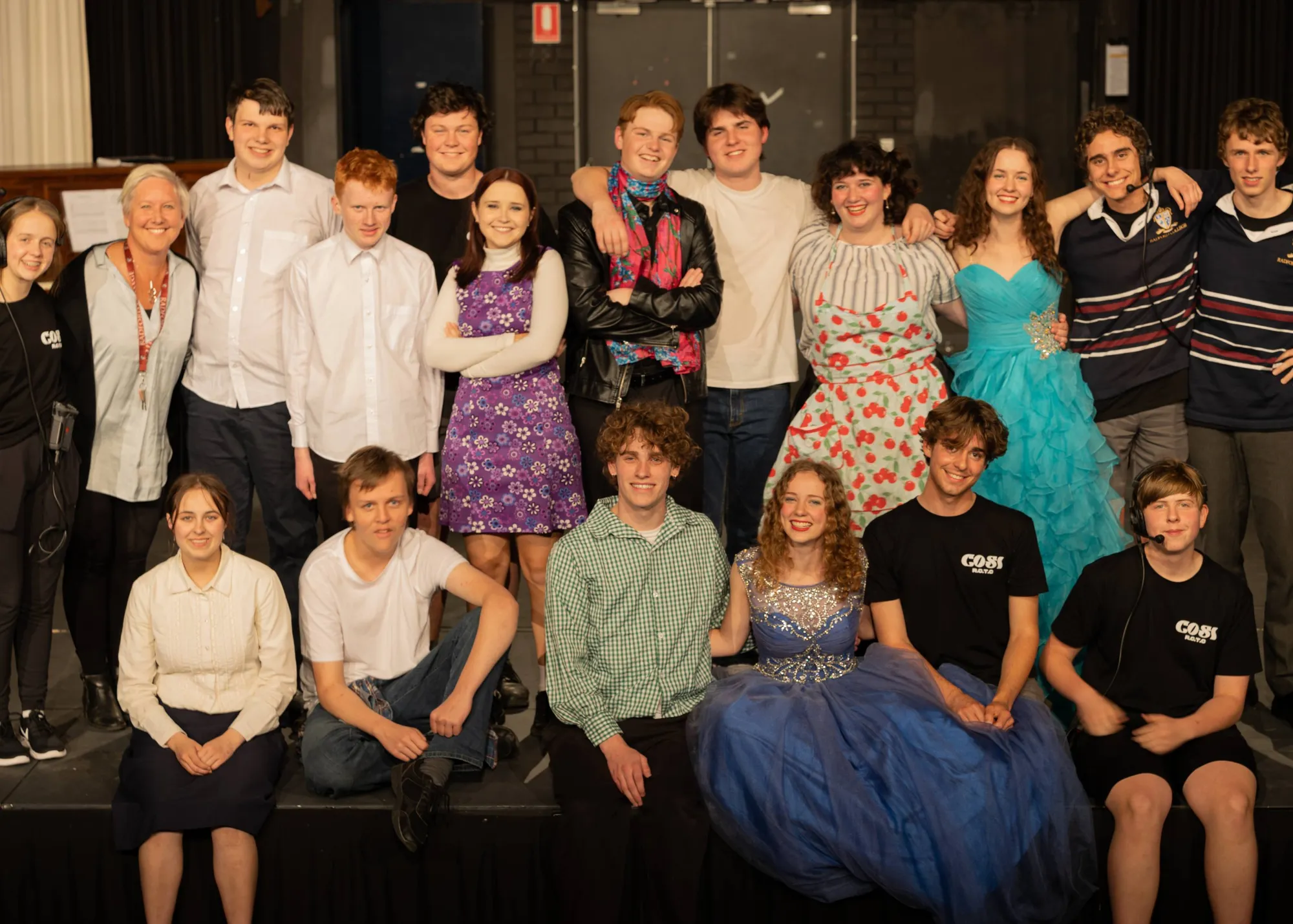 In this week's Gospel reading (Matthew 22: 15-22), Jesus is challenged by religious leaders with a question of whether it is lawful to pay taxes to Caesar. In asking this question, they highlight the tension between religious faith and political systems.
It is a seemingly no-win situation for Jesus. If he says no, he risks offending the Roman occupiers and being cast as a revolutionary. If he says yes, he risks offending the Jewish people suffering under Roman rule and the Jewish conviction that loyalty and allegiance belong to God alone.
Jesus answers this 'gotcha' moment by asking for a coin. He then asks whose image is on the coin. This is an easy one to answer: Caesar. Jesus continues, "Give therefore to Caesar the things that are Caesar's and to God the things that are God's." But what exactly does this mean?
Jesus' answer removes the binary between a simple yes or no to the question. Instead, he takes us into the world of nuance. His listeners used these coins for their economic transactions and livelihoods. Each person must, therefore, make their own decision as to how to live wisely and with discernment to stay true to their religious values and convictions while living life within a political system that has negative, positive and neutral elements. Yung Suk Kim expands and further develops this point in his insightful piece on Matthew 22: 15-22.
Sister Aloysius, in the play Doubt, embodies the need for discernment between personal conviction and the systems and structures to which we belong. Is Sister Aloysius vindictive and intolerant? Has she succumbed to gossip and false witness? Or is her testimony true and yet not enough to penetrate the powerful institution that she has dedicated her life to? These questions are what make the play and film so compelling!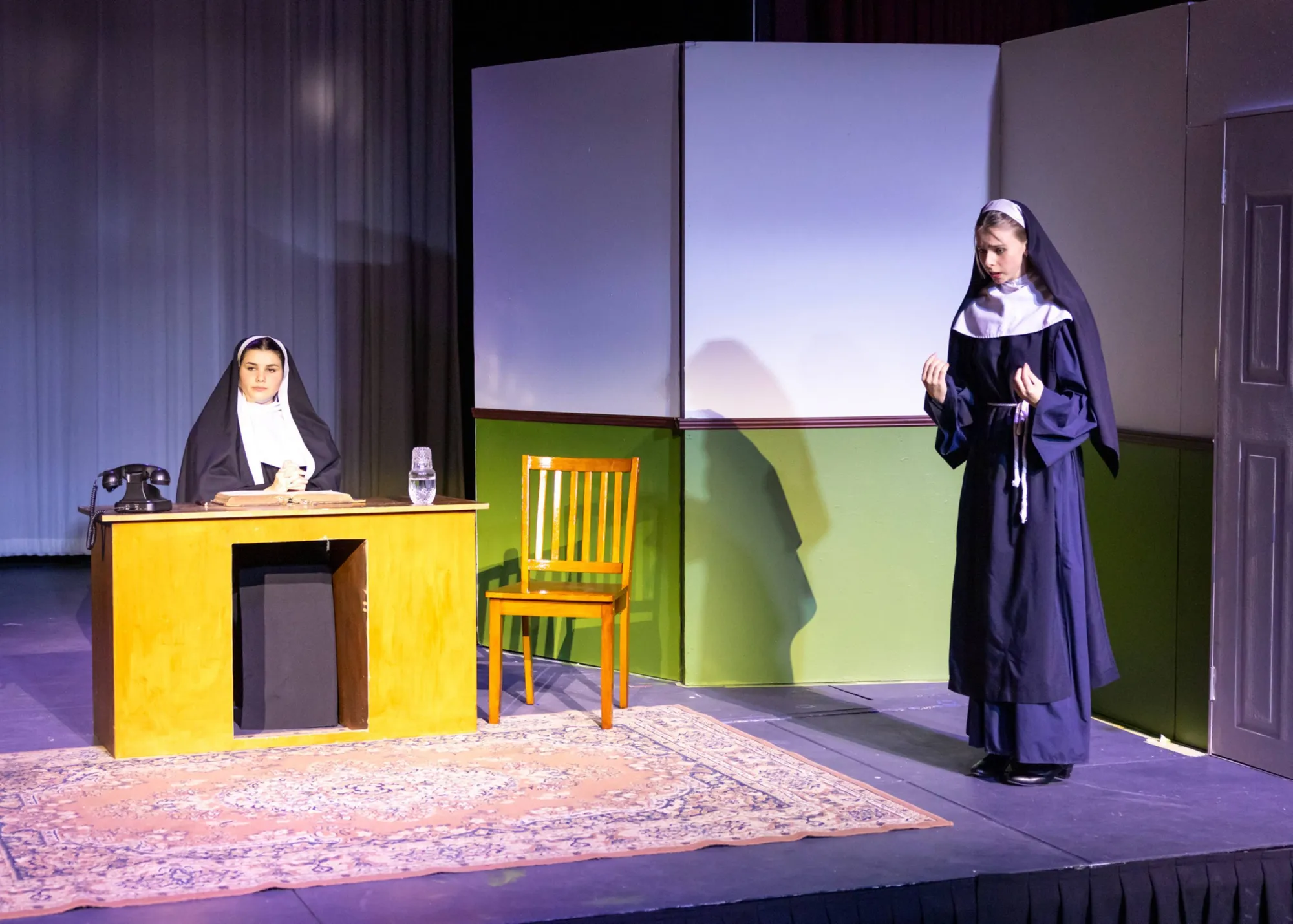 The world in which we live is complex. Daily, we are faced with decisions as to how to live with integrity and faith-based convictions. Yung Suk Kim distils the wisdom Jesus offers:
"In the end, what Jesus teaches us is a critical interpretation of the world, fearless determination thereafter, and conscientious engagement in the world, based on what we believe is true. From Matthew's perspective, the goal of life is not merely to defeat the empire or adopt an all-or-nothing policy, but to love people including enemies, strive after his kingdom and righteousness, and live in hope between now and the future. Until the end, they must continue to pursue the way of God progressively and radically."
May God grant us truth, compassion and wisdom as we live and love in the different facets of our lives: the personal and the political, our online and in-person interactions, and our prayer, worship, and action.
Let us pray (written by Kathy Galloway):
God of our lives
you are always calling us
to follow you into the future,
Inviting us to new ventures, new challenges,
new ways to care,
new ways to touch the hearts of all.
When we become fearful of the unknown, give us courage.
When we worry that we are not up to the task,
remind us that You would not call us
if You did not believe in us.

When we get tired,
or feel disappointed with the way things are going,
Remind us that you can bring change and hope
out of the most difficult situations.
Amen.

Responding to the conflict in Israel and Gaza
A statement on the situation in Gaza and Israel from the Primate of the Anglican Church of Australia, Archbishop Geoff Smith, and Executive Director of the Anglican Board of Mission (ABM) and Anglicans in Development (AID), The Rev'd Dr John Deane, can be read here.
For more than 30 years, the Anglican Board of Mission has partnered with the Al-Ahli Arab Hospital in Gaza through the Episcopal Diocese of Jerusalem. The Al-Ahli Arab Hospital is responding to human need in dire circumstances, including having their medical supplies run drastically low. This week, the hospital has been hit by explosions that killed hospital staff and patients and caused destruction to buildings and crucial infrastructure.
ABM has launched the Al-Ahli Hospital Emergency Appeal to support the hospital and their work.
We continue to pray for all who are caught up in this conflict, for life to be preserved, for hostages to be released, and for a just peace to be established.

News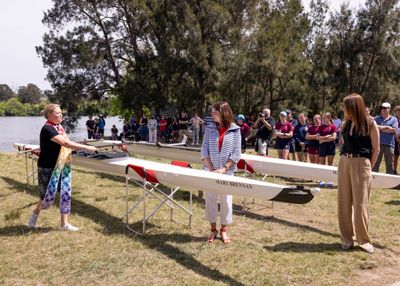 Blessing of the Fleet: Sat 21 October
It was a beautiful morning at the boatshed last Saturday.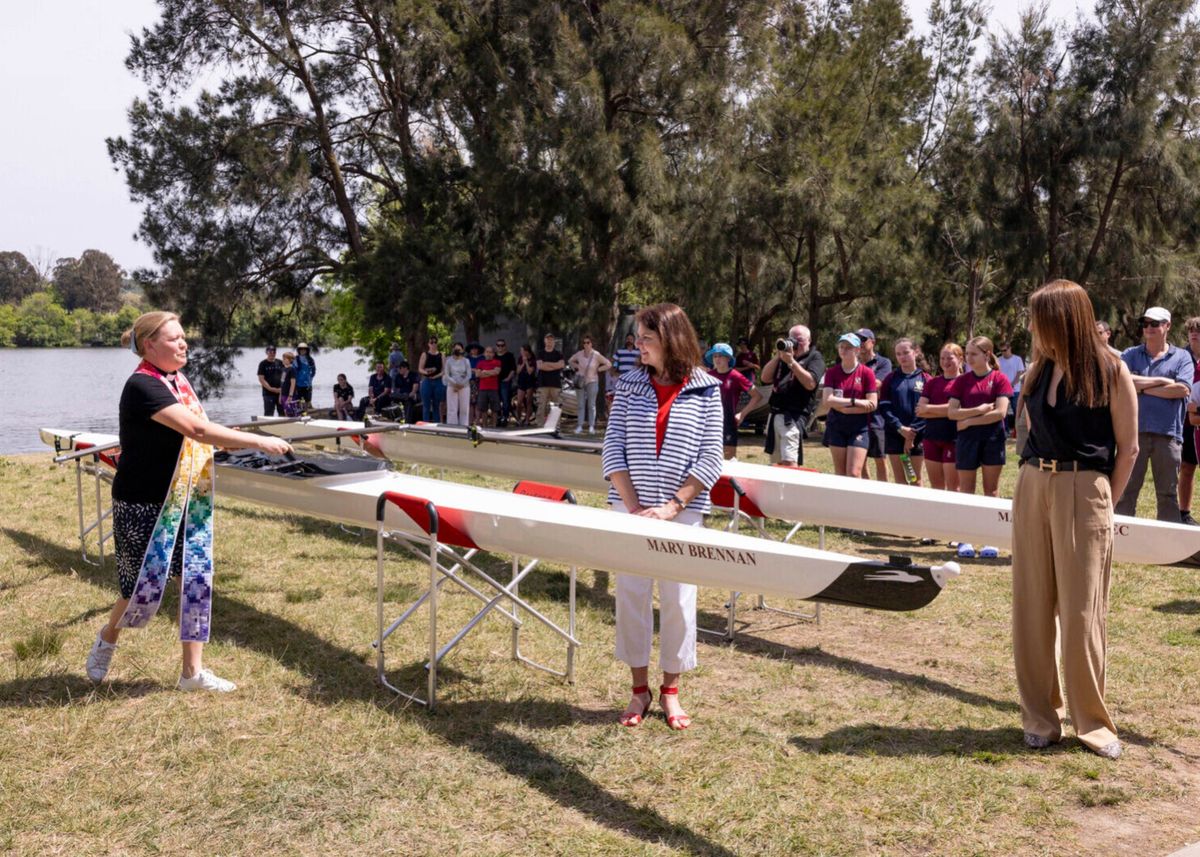 By Mr Gordon Marcks, Head of Rowing
The Blessing of the Fleet was held at Radford Boatshed on what was a beautiful morning on Saturday, 21 October.
This is a major event in the Radford Rowing calendar to start the season and was well attended by students, parents/carers and representatives of the College, College Executive and College Board.
Proceedings were guided by our 2024 Rowing Captains, Izzy Faris and Rohan White.
Acting Principal Andy Gordon warmly welcomed rowers, their families and special guests to the boatshed.
As part of the Blessing of the Fleet, we also had the absolute pleasure and privilege of naming five boats in honour of significant contributions to the College and rowing program.
A boys and girls single scull and a coxless quad were named after the Wyborn family, who were successful in bidding for the boat naming rights for all three boats.
Daniel Wyborn is a Radford collegian and member of the 1992 graduating class. As a family, Daniel, Jennifer and their sons Giles and Hugh joined the Radford community in 2021, with Giles starting in Year 3 and Hugh in Year 5. Hugh joined the Radford rowing program in Year 6 as part of the splash squad and rowed throughout the 2023 winter season. He is now in the Year 7 Paddlers squad.
We sincerely thank the Wyborn family for their generous contribution and support of the Radford rowing program.
Our new girls double scull was named in honour of Mariana Galinec.
Mariana served on the Building and Grounds Committee from 2010 until 2020, the last seven of those as Chair. She also served on the Board from 2013 until 2017. Radford benefited from Mariana's service and her wide project management experience in the building and construction industry. One of the highlights of Mariana's career outside Radford was delivering student accommodation and retail projects for the Australian National University and the University of Canberra.
The final boat, a boys double scull, was named in honour of Mary Brennan.
Mary Brennan served on the Finance Committee from 2013 until 2020. Mary was appointed to the Board in 2015 and served as a Director until 2020. From 1991–2012, Mary worked in two national law firms. She was the managing partner of the Canberra office for the past six of those years and a member of the firm board for the past two. After retiring from that partnership, Mary was appointed to the NSW Civil and Administrative Tribunal and the ACT Civil and Administrative Tribunal as a senior member. In those roles, Mary heard professional disciplinary cases, many of them involving health practitioners and lawyers. Mary presently continues her work with the ACT Civil and Administrative Tribunal. Mary was appointed as a member of the Psychology Board of Australia in 2012 and has undertaken dozens of independent reviews for a range of Commonwealth and ACT Government entities.
Both Mariana and Mary have had children attend Radford, and their connection and service to our community is both deep and meaningful.
Following the naming of the boats, the boatshed and all in attendance were blessed by Reverend Katherine Rainger in preparation for the season ahead.
I also welcomed all and encouraged the use of the boatshed and facilities to the broader College community and family. I thanked the dedicated group of coaches and spoke about looking forward to seeing all rowing crews stepping up to the challenges ahead for the season with the expectation of competing well in local regattas, NSW and National Championships, as well as the NSW Schoolboys and Schoolgirls Heads of the River Regatta.
Finally, Friends of Radford Rowing (FORR) President, Sarah Kruger, spoke on behalf of FORR regarding the value of the program to the College rowing community and closed the proceedings.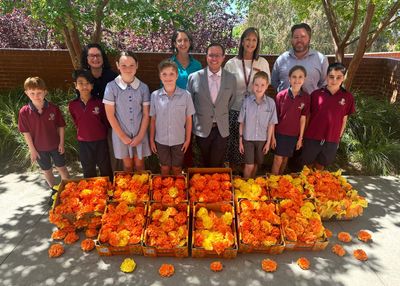 Embracing Mexican Traditions
Celebrating Day of the Dead with marigold flowers.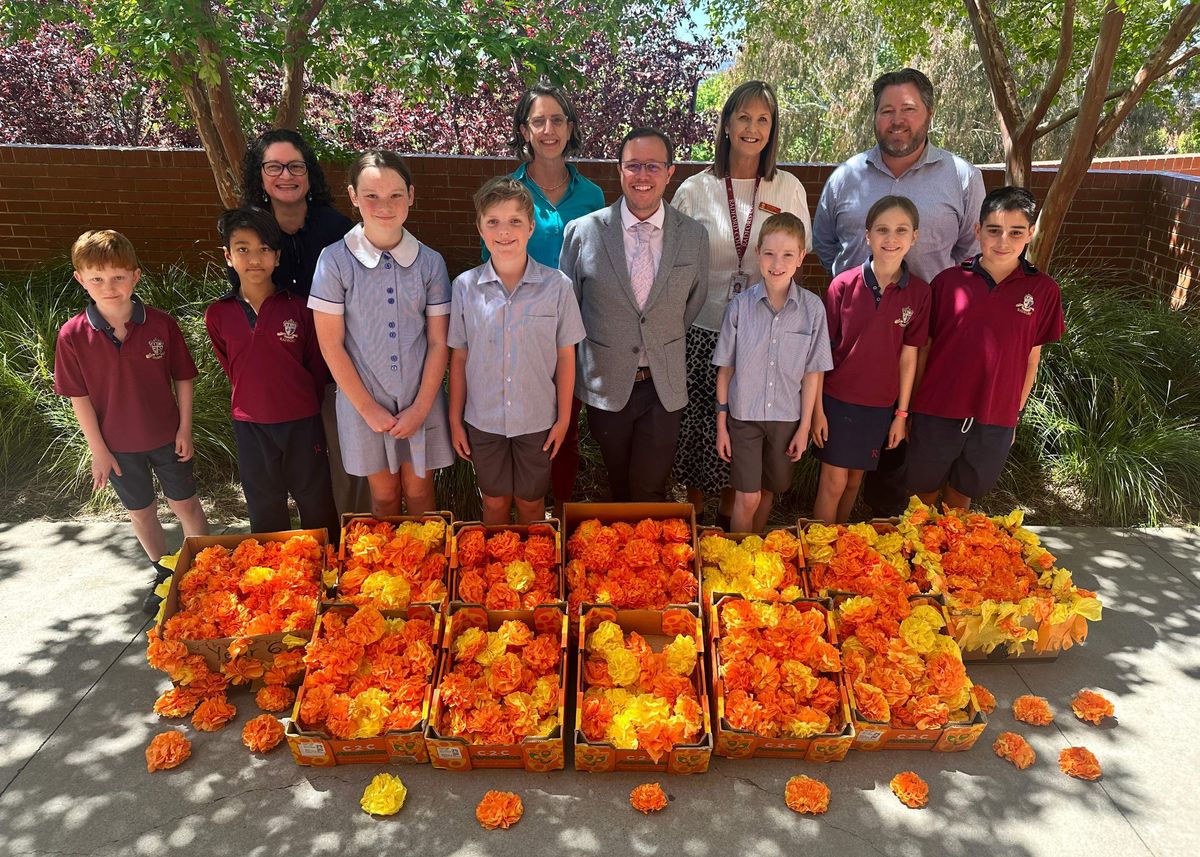 By Mrs Sophie Manoharan and Ms Yarami Ramos Gomez, Junior School Spanish Teachers
Recently, students from the Junior School came together to learn about and celebrate the Day of the Dead, a significant Mexican tradition. They created beautiful marigold flowers, a symbol of the Day of the Dead, to honour this special occasion. The marigold flowers were then given to the Embassy of Mexico for use during their celebrations.
We want to express our heartfelt gratitude to the Embassy of Mexico for their amazing support. They not only helped us to celebrate Hispanic Day, but also taught our students about Mexican customs and traditions, making this experience even more meaningful.
The marigold flower is significant in Mexican culture as it is used to decorate altars dedicated to ancestors during the Day of the Dead. Our students, regardless of their craft skills, eagerly embraced this project, demonstrating their enthusiasm to learn and respect different cultures.
This initiative not only celebrated a vibrant tradition but also highlighted the importance of unity and understanding between communities. We are proud of our students for their creativity and open-mindedness.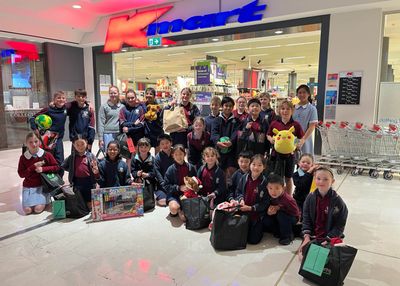 RSC Supports CRCS Christmas Appeal
Students purchase gifts for people in need this Christmas.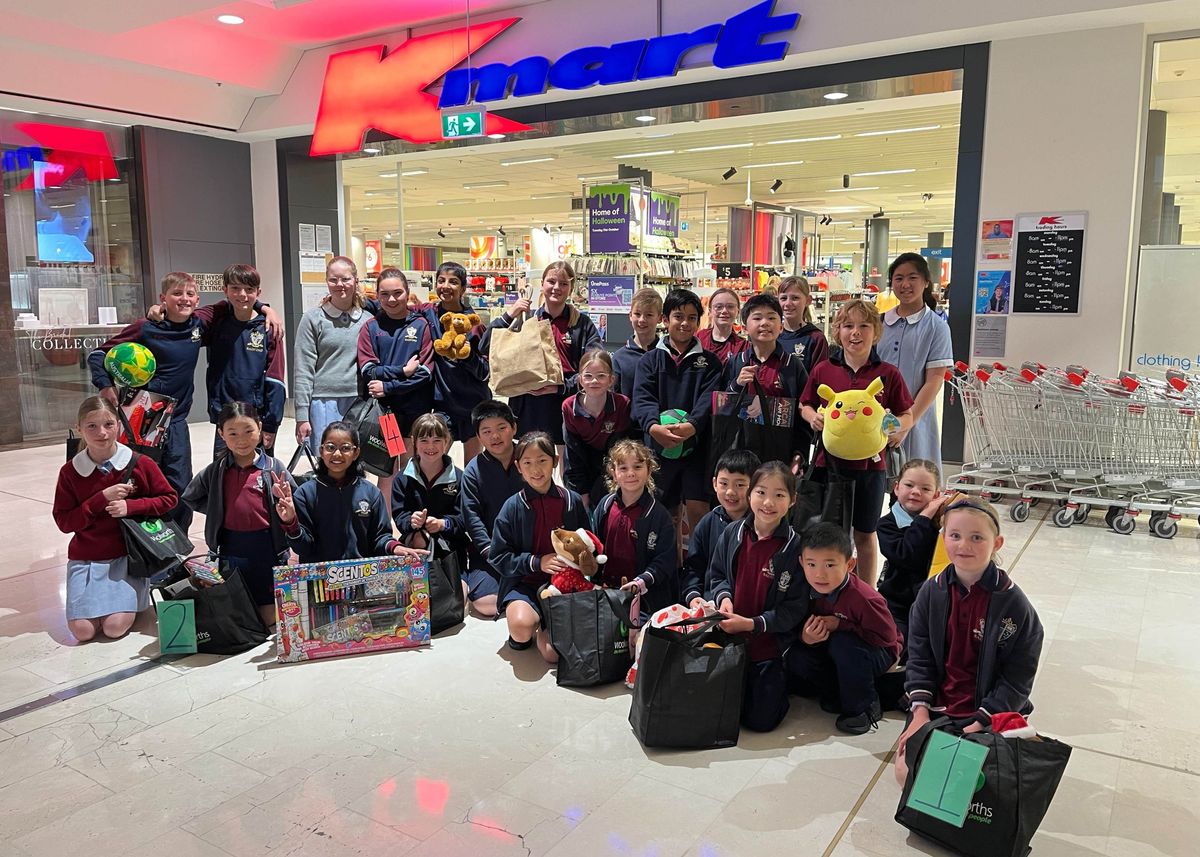 By Miss Melinda Hamilton, Radford Student Council Coordinator and Teacher
On Tuesday, 17 October, Radford Student Council (RSC) visited Kmart to purchase gifts for people in need this Christmas. The gifts were purchased using the more than $700 raised at the Junior School discos in Term 3 and a little of our Radford Reaches Out funds.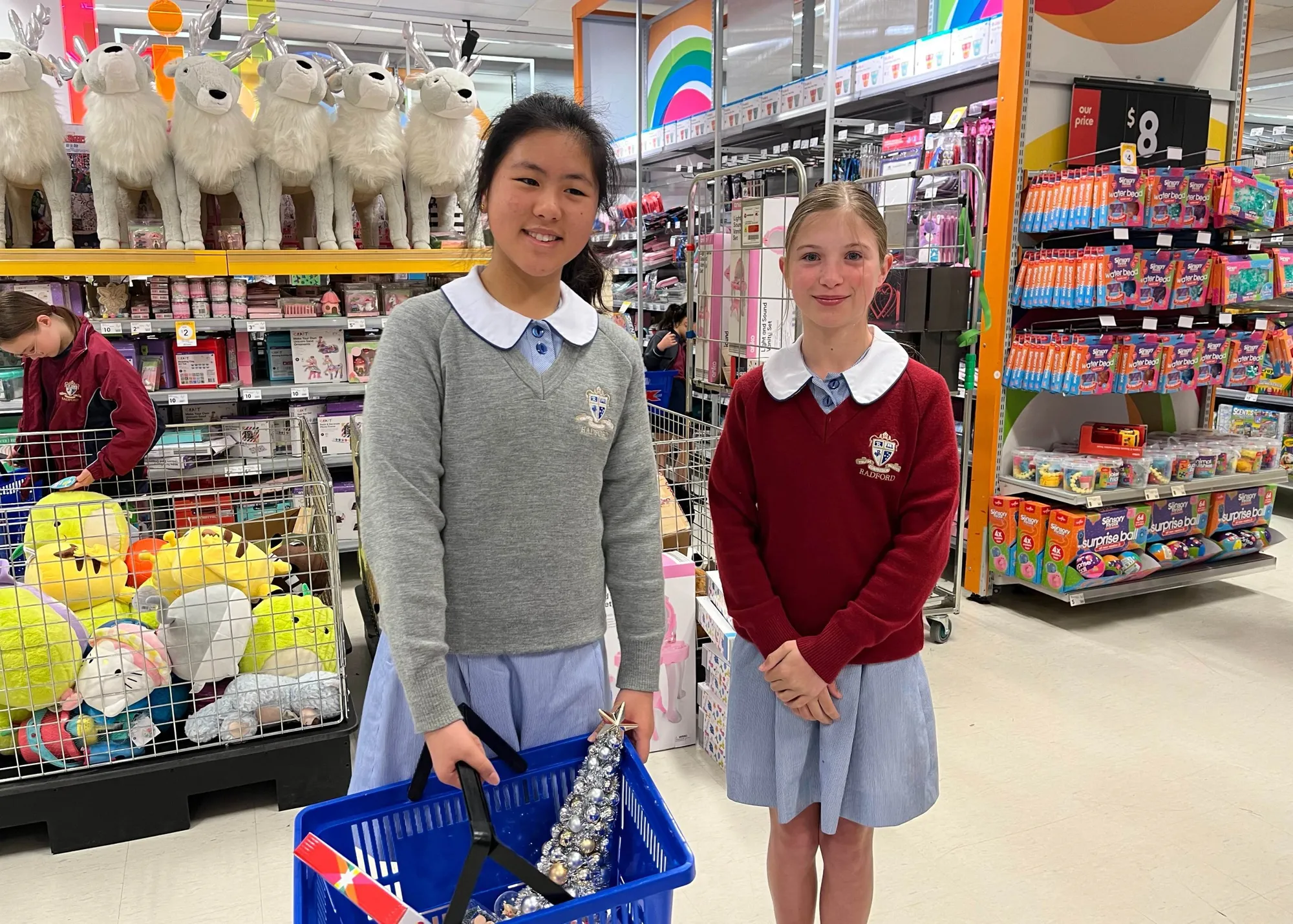 Last week, Heidi from Capital Region Community Service (CRCS) came and spoke to the students about the way the Christmas appeal helps so many people in our local community. Families and individuals who are finding it difficult to afford Christmas gifts will be invited to go and select gifts from those donated to help brighten their Christmas.
The shopping trip was a real highlight of the year, and students loved thinking about how to spend $30 each to buy a variety of gifts for babies and young children right through to elderly people. The RSC demonstrated kindness and care while deciding what would make lovely gifts for others.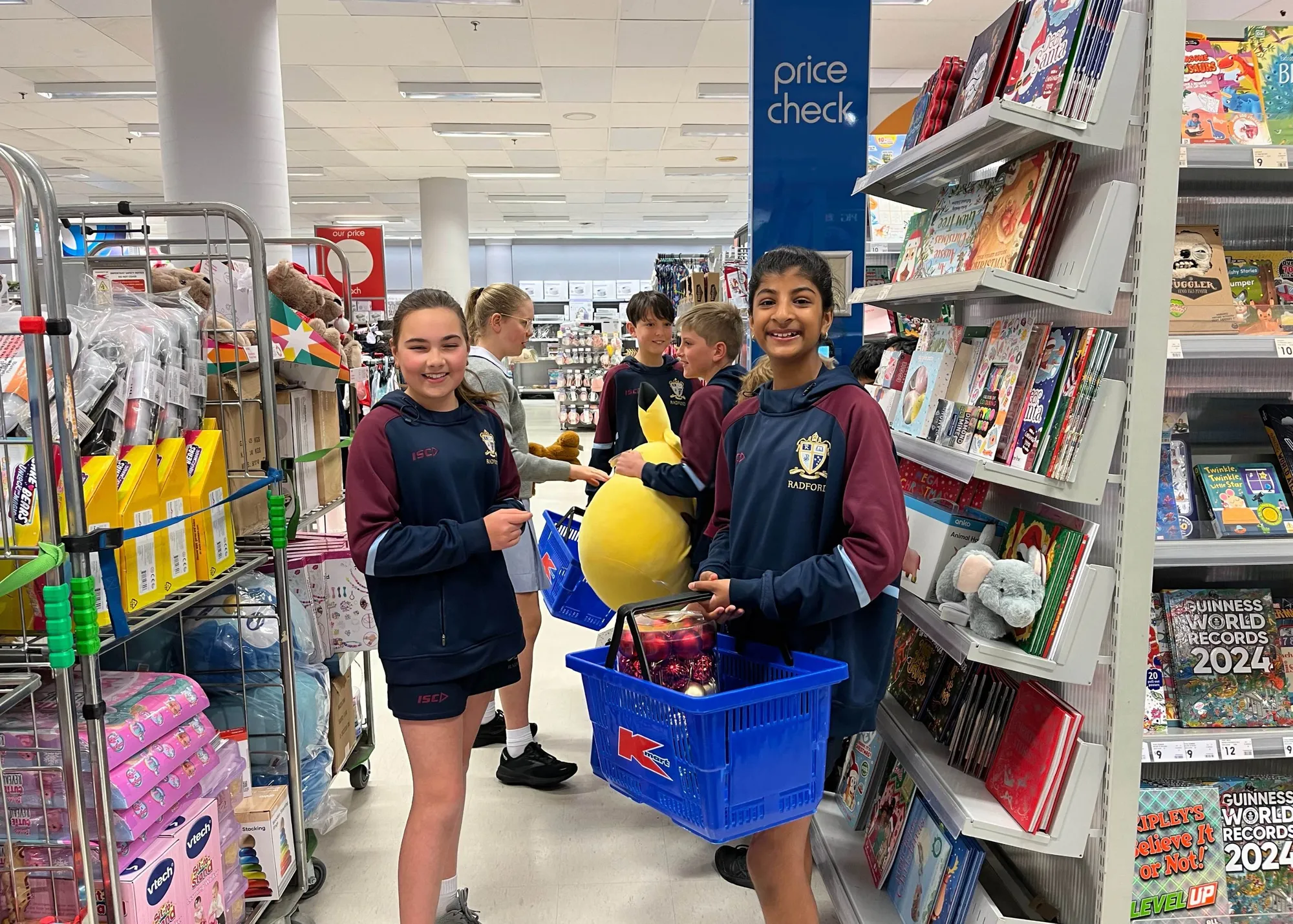 After a busy time through the self-checkouts, everyone carried their bags of gifts to the Radford buses and headed back to school.
Now, we invite the rest of the Junior School to continue supporting the CRCS Christmas appeal by bringing in an unwrapped gift to place in the magic bathtub in the Junior School Reception. These gifts will be collected on 17 November (end of Week 6). Thank you for your support.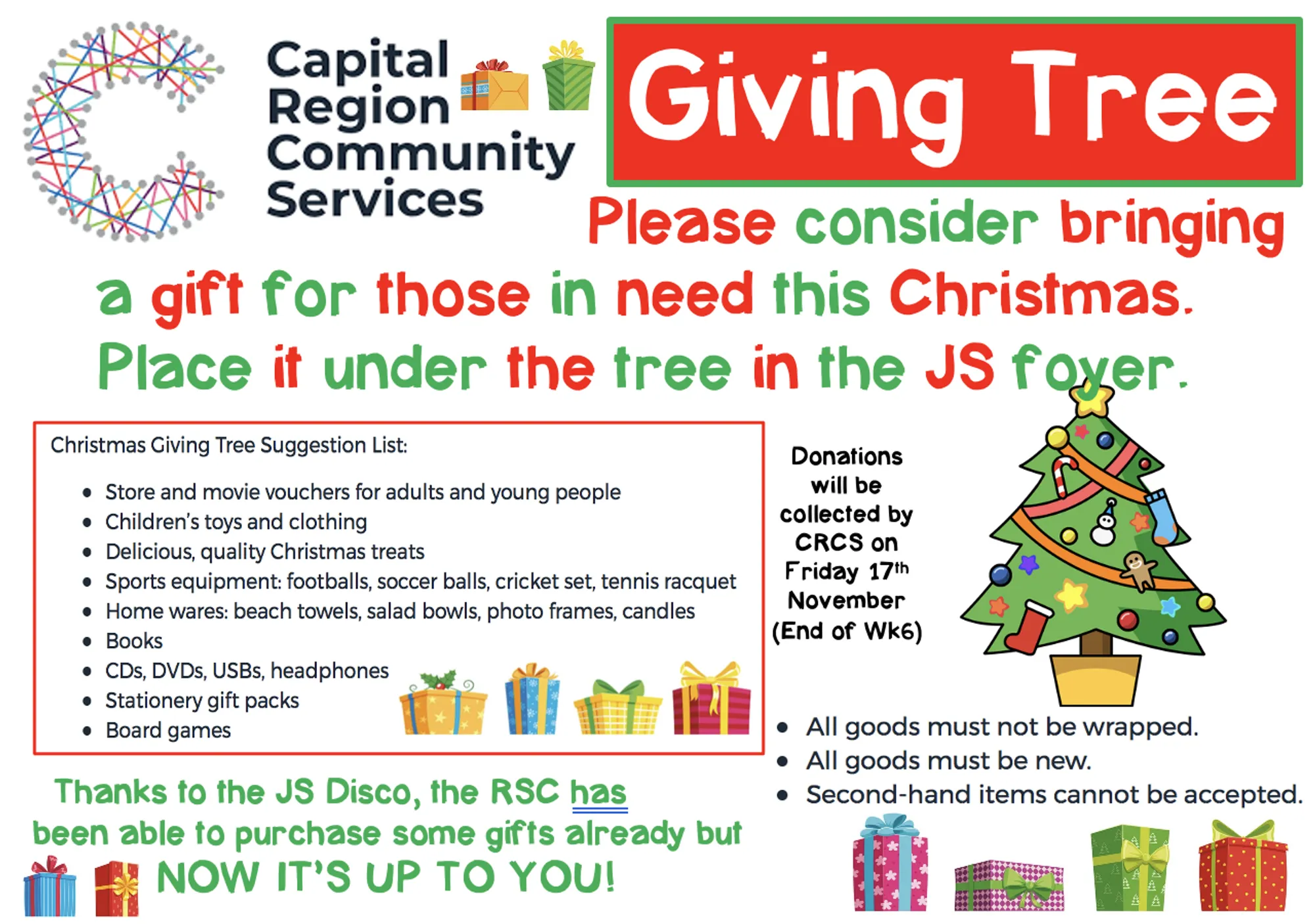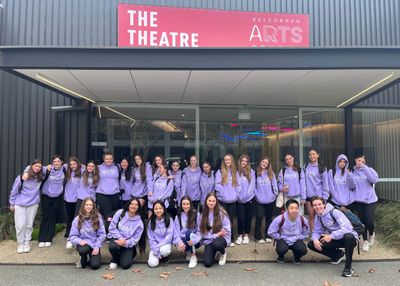 Youth Dance Fest: Bread and Circus
More than 40 students took part in the festival at Canberra Theatre.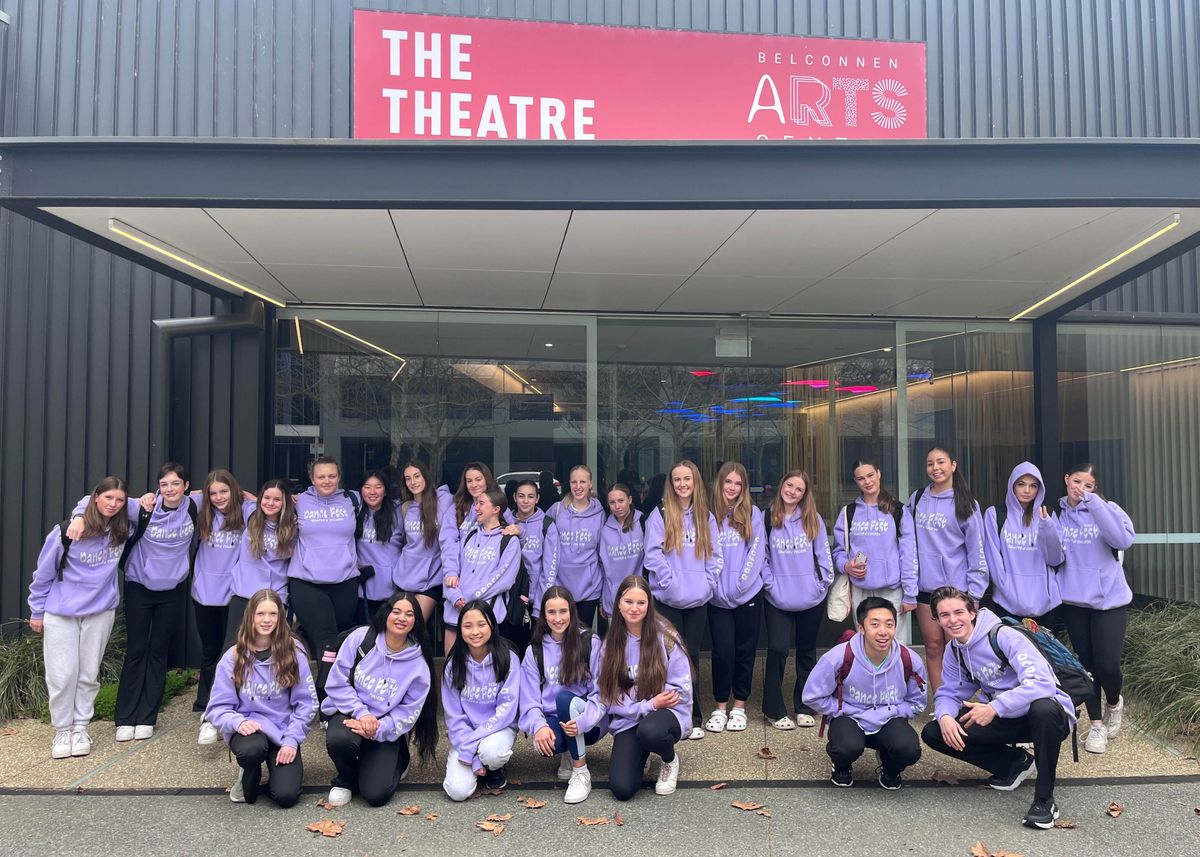 By Ms Danielle White, Performing Arts Dance Teacher
On Wednesday, 18 October, more than 40 students from Years 7-12 headed to Canberra Theatre for the day to participate in the Youth Dance Fest 'Bread and Circus'. Another 30 Year 9 students were involved in creating two dance films that became the feature film to open the show on both performance nights. The first Year 9 curriculum dance class devised and choreographed a moving assessment piece about self-expression that brought many to tears.
Congratulations to the choreographers and Dance Fest Captains: Madeline Nguyen, Izzy Rankin, Audrey O'Rourke, Sacha Zerger and Kaitlyn Quade, who put countless hours and effort into creating fun and exciting routines that represented Radford College beautifully at the theatre. The dancers are to be commended for their commitment to rehearsals and performance.
A big thank you to Ms Maddie Jarosz and Mrs Jane Lilley for accompanying the students for the day. Radford College has been involved in Dance Fest for more than 30 years, and we look forward to continuing our involvement for years to come. The festival provides a wonderfully inclusive opportunity for our students to be involved in choreography and dance performance, regardless of ability or experience.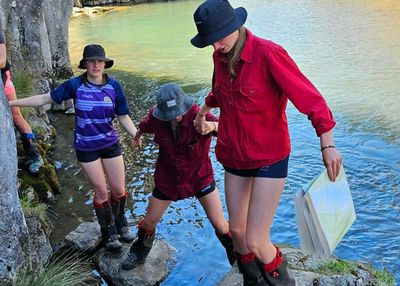 An Unforgettable Year 9 Camp
Students spent five days hiking in the Cooleman Plains.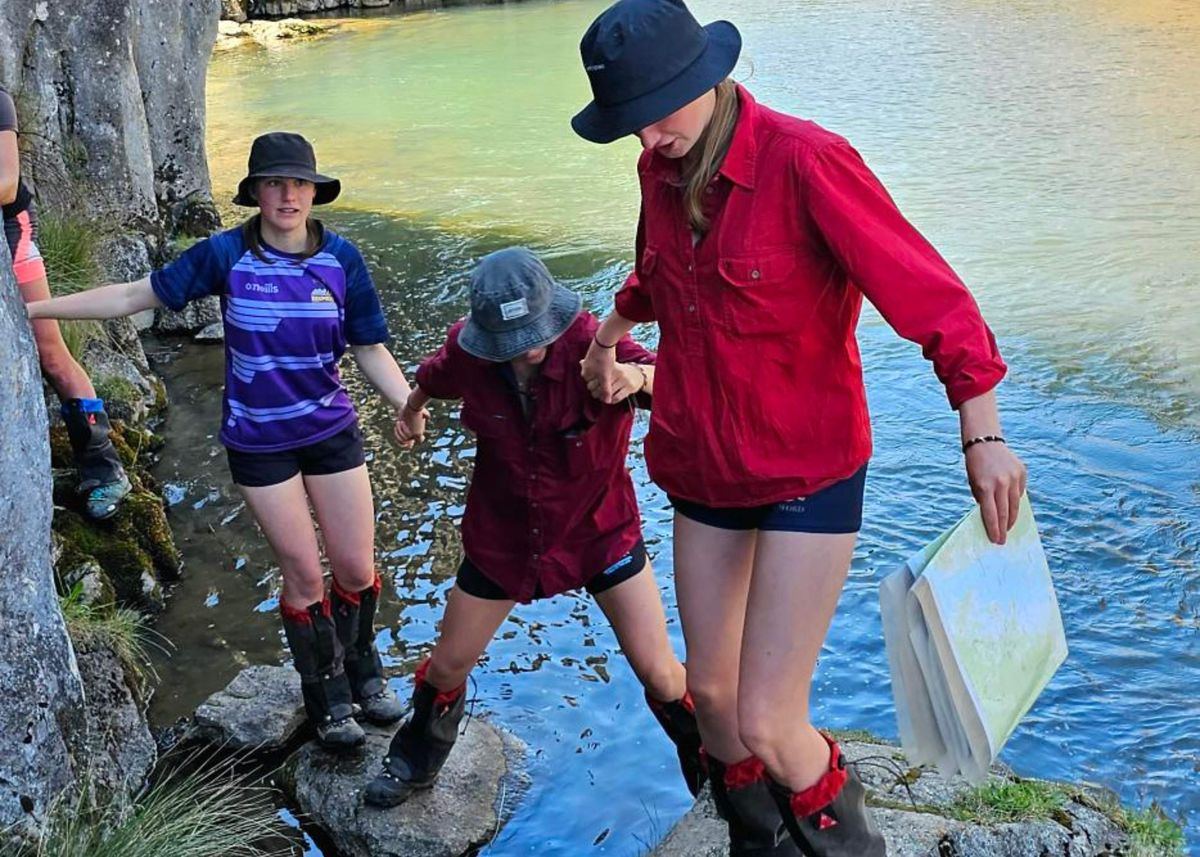 By Isobel Egan, Lara Southwell and Keira Larkham, Year 9 students
Hiking up to 60 kilometres with heavy bags, exploring dark caves, living off wraps and freeze-dried food, and sleep deprivation - this is what Year 9 Camp is all about - pushing your limits and venturing 188km outside of your comfort zone to the vast Cooleman Plains for five days.
With the first step off the bus being into a snowstorm, we got a glimpse of just how adaptable we would have to be to make it through the week. The wild weather was a true testament of the unpredictable conditions we would later face. But with a campground to get to and kilometres to walk, the groups learnt to adjust the weight of their packs and the idea of doing this for five more days.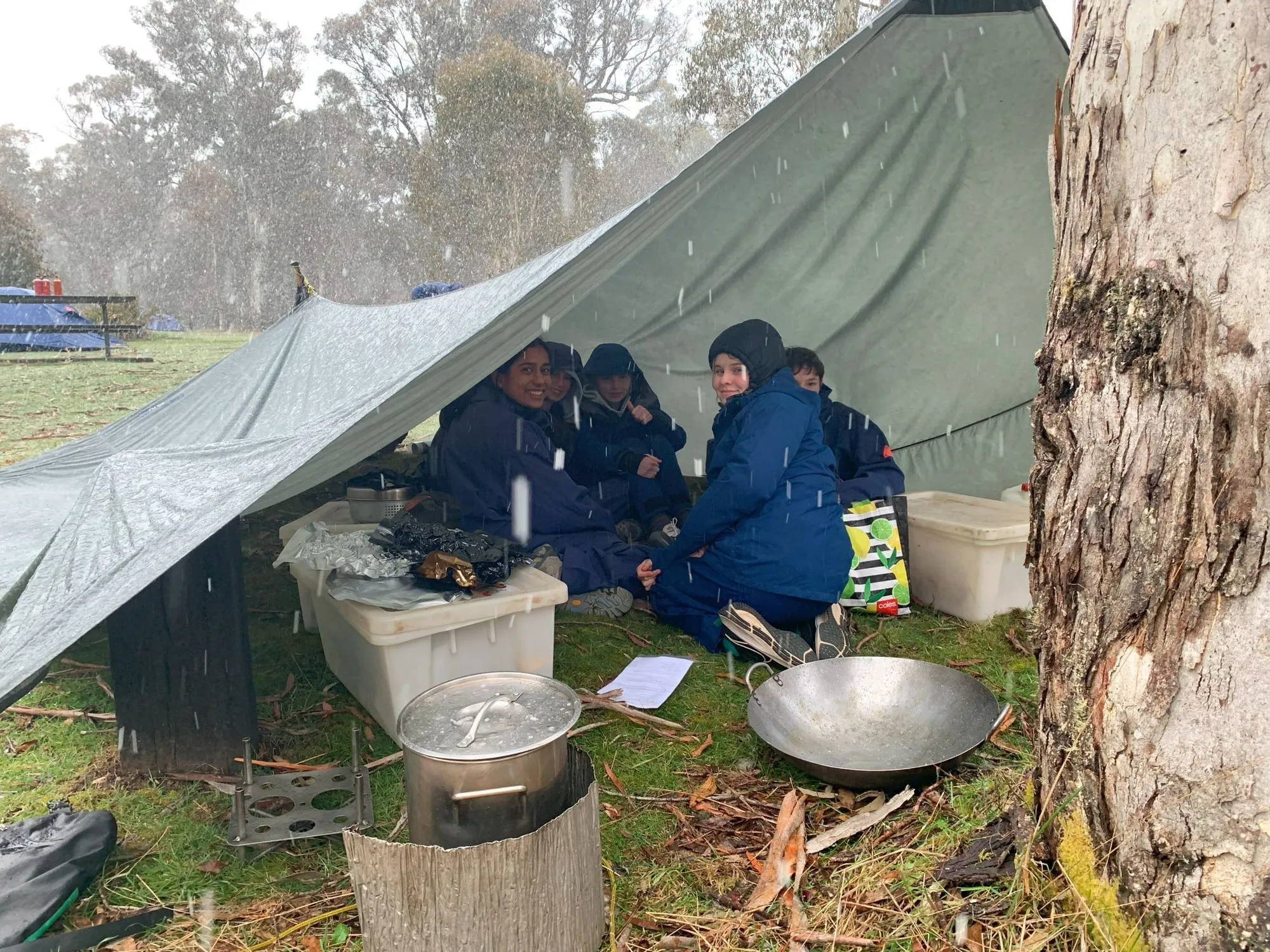 However, the first real challenge we faced was on day two, with tough terrain and new blisters already forming. Fortunately, many groups went into the spectacular Cooleman Caves, built by a calcium carbonate reaction over thousands of years. Entering with a helmet and a head torch not knowing what we would find, we were surprised to discover glittering stalactites and mites, as well as a sense of awe and courage within ourselves.
Days three and four were the most gripping and physical days of the camp, with groups walking more than ten kilometres and some even making it to 20, with the packs rubbing into our shoulders, testing our mental and physical strength. The biggest test of all was hiking boredom and injuries. Thanks to the new friendships we'd made, we crushed hiking boredom with our new coping mechanisms, such as singing, riddle solving and naming all 50 US states. Injuries were overcome in a similar manner, with groups sharing equipment, packs and hardships to help others feel safe and empowered.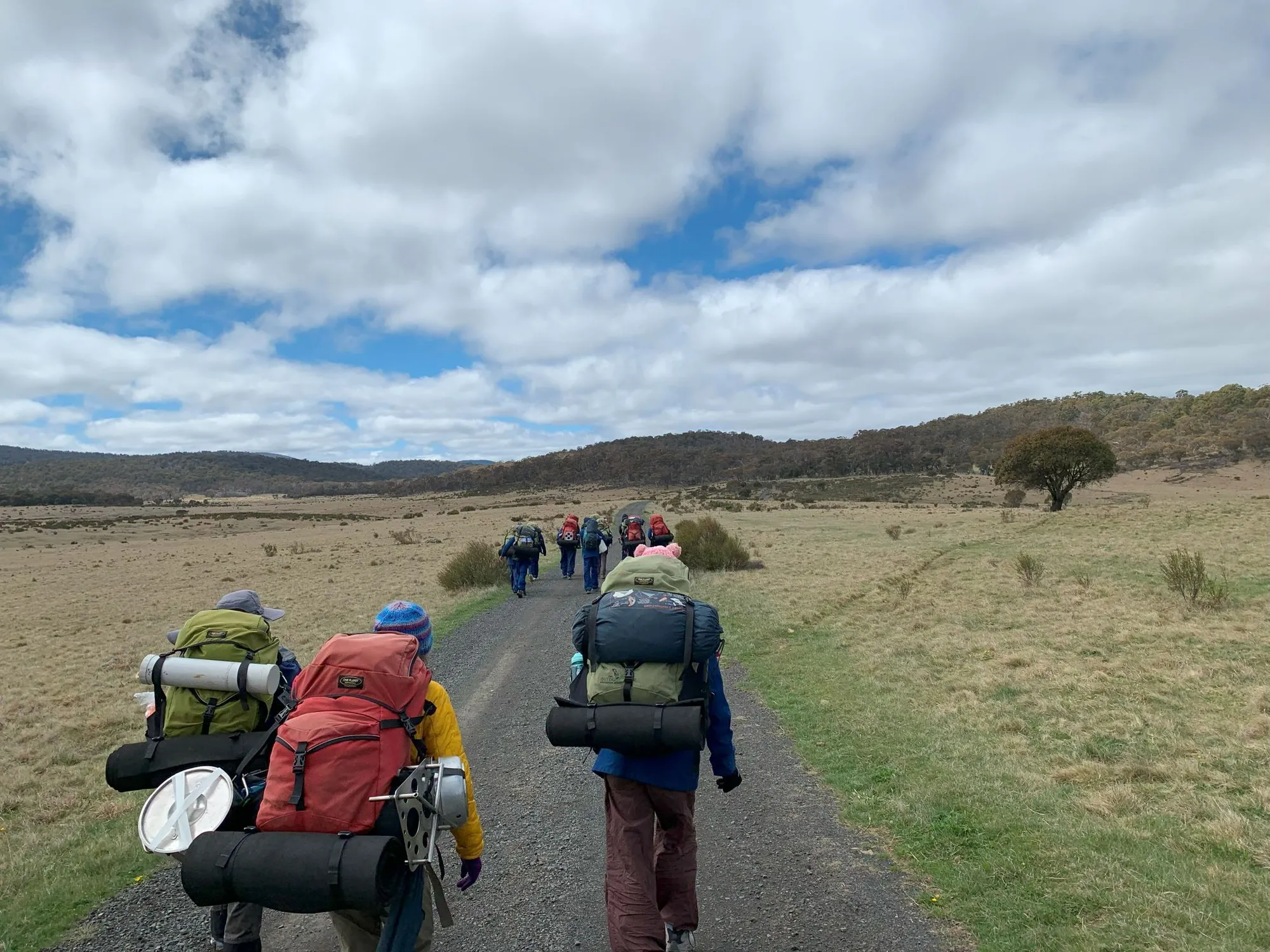 On the last day, there were a lot of surprised students saying, "It wasn't actually that bad." Some even went as far to say, "I'm glad I finished it" and "I had a good time." Thanks to the amazing teachers, plus Ms Coll and Mr Mordike, for making this experience possible for us. We created many great memories and new friends along the way, with camp proving to be an adventure we will never forget.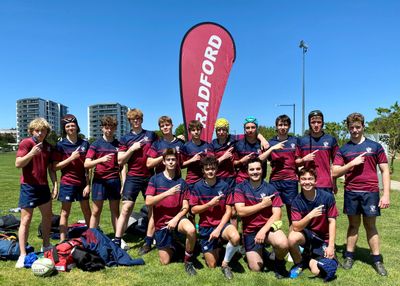 Sports Report: 25 October
Radford rugby returns strong at Brumbies 10s Gala Day.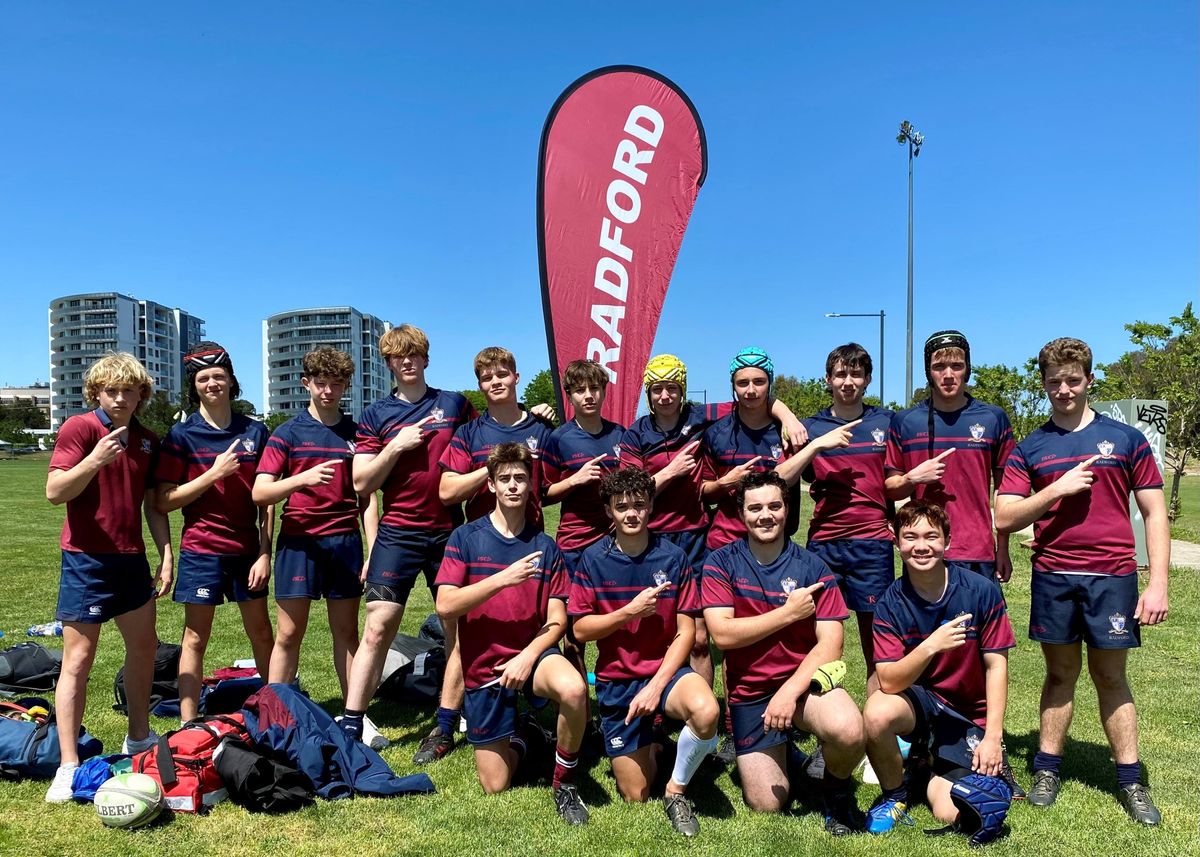 Brumbies 10s Gala Day

By Mr Alex Timms, Sports Program Coordinator
Last Wednesday provided the perfect conditions - a light breeze, no clouds and glorious sunshine - for a rugby gala day. The rules were simple: 15-minute games, 20-minute rotations and the team with the most points won.
The Year 10 Radford boys team of Baxter Sicily (Coach), Sam Lemon, Harry Sincock, Stirling Musgrove, Zac Lloyd, Lachie Cox, Angus Dixon, Nick Kinderman, Finn Hourigan, Rory Munro, Alex Georgalis, Josh Miller, Ben Baker, Hugh Denney and Jakson Kang was enthusiastic about the day.
Radford had to contend with four other schools in our pool: Hennessy Catholic College from Young, Jindabyne High School, Trinity Catholic College from Goulburn, and Yass High School.
It was a tough first game against Jindabyne High School, and the boys unfortunately went down 10-16. We learned a hard lesson about bonus-point tries in this game.
The boys played against Hennessy Catholic College in the second game. This also proved to be a tough game, and Radford went down 19-21 after being denied bonus points for a draw.
With two losses, the boys pulled their socks up for the upcoming two pool games.
Radford played against Trinity in the third game. This was a turning point for the boys, and they managed a strong 14-0 lead early on. Goulburn came back 14-14, but it wasn't enough, and the Radford boys put forward another two tries to finish with a 28-14 victory.
The final game was against Yass High. Unluckily for Yass, the Radford boys were all warmed up and on a winning streak. Another win was on the cards, with the Radford boys finishing 28-17.
In the final game of the day, Radford finished third and was to play Trinity in fourth place again. The Radford boys beat Trinity with an impressive 40-22 result.
Well done to all the boys who participated in this event.
Become a Ball Kid

Tennis ACT is seeking expressions of interest for ball kids aged 12-18 at Canberra International 2024. This is a wonderful opportunity for ball kids to experience the Canberra International, which will be held at the Canberra Tennis Centre from 31 December to 6 January.
The expression of interest form can be accessed here.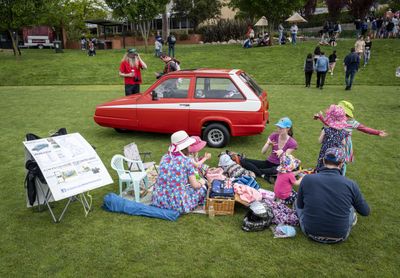 A Message from the P&F
Important information about the Fete on Saturday, 4 November.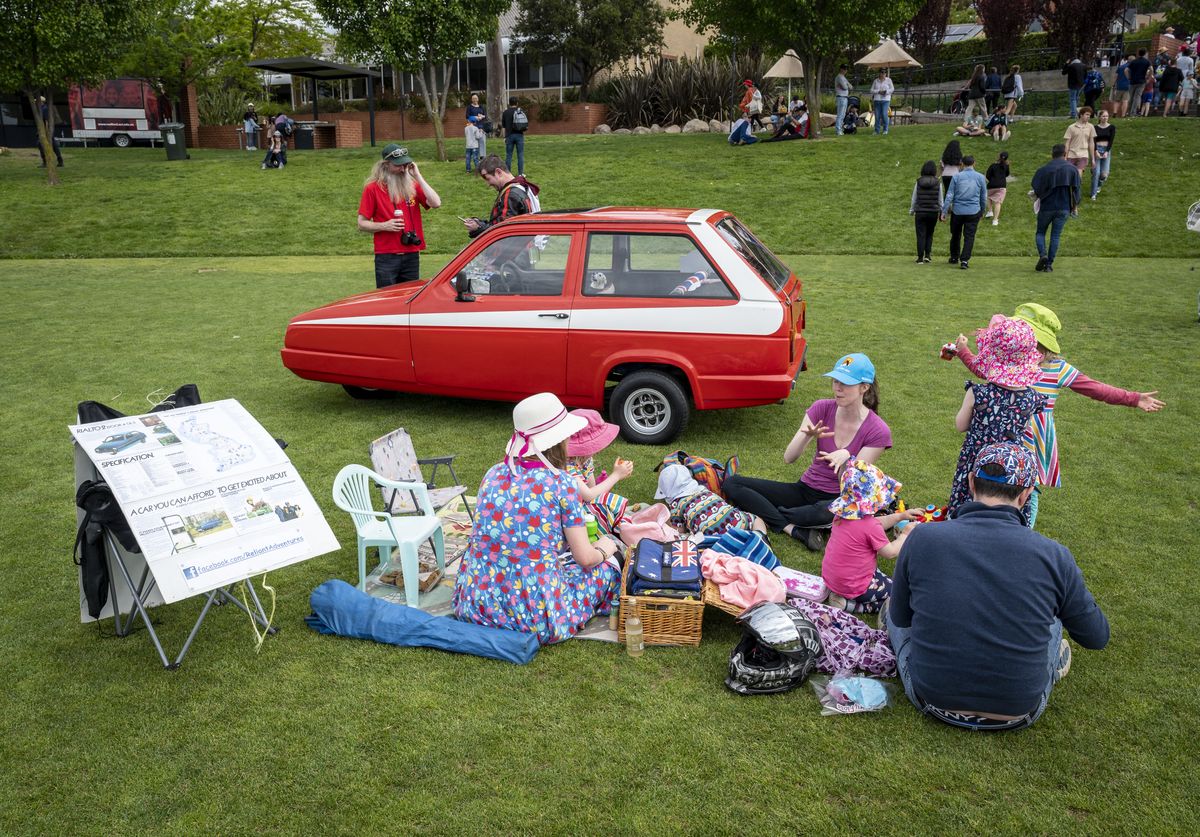 Car Show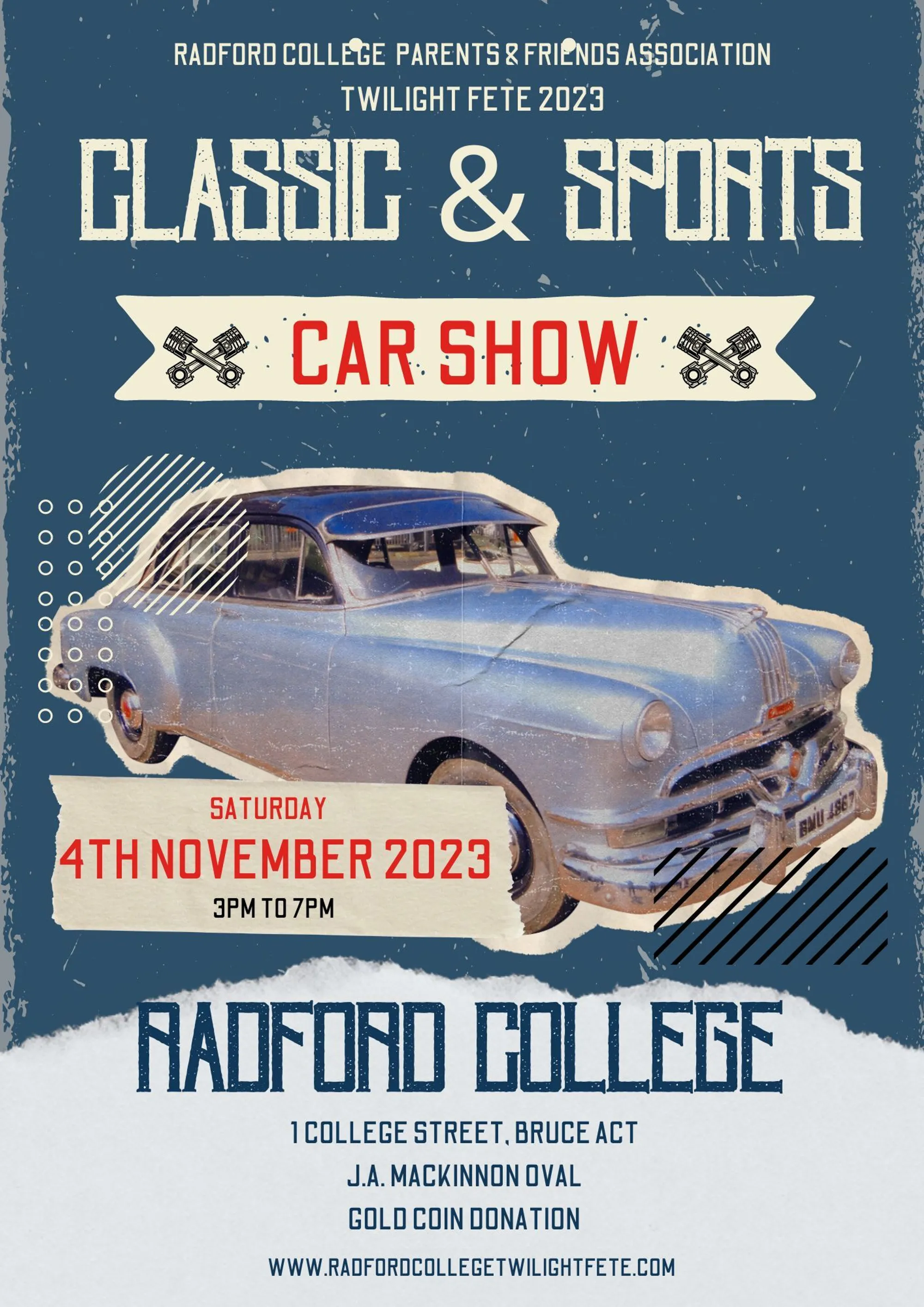 Call for volunteers
Thank you to those who have signed up to volunteer at the upcoming Radford Twilight Fete on Saturday, 4 November.
We currently have a number of vacancies to fill. It would be greatly appreciated if you could spare an hour. Please see below the list of where we require volunteers. If you can fill any of these timeslots, please sign up via the online form here.
We are in urgent need of an Indian Food Stall Convener. This person will oversee the stall on Fete Day, from set-up to pack-down.
All of the stall requirements and ordering have been done. Please contact Monique via email if you are interested.

| Year group | Stall | Times available |
| --- | --- | --- |
| Teachers | Ice creams | Saturday, 4 November - 2-4 pm, 4-5:30 pm, 5:30-7:30 pm |
| ELC | ELC Healthy Options | Saturday, 4 November - 2-4 pm, 4-5:30 pm, 5:30-7:30 pm |
| Year 1 | Champagne and oysters | Saturday, 4 November - 2-3 pm, 3:30-5:30 pm, 5:30-7:30 pm |
| Year 2 | Show bags | Saturday, 4 November - 5:30-7:30 pm |
| Year 3 | Second-hand clothing | Saturday, 4 November - 2:30-4 pm, 4-5:30 pm, 6-7:30 pm |
| Year 3 | Second-hand uniform | Saturday, 4 November - 4-5:30 pm |
| Years 4 and 5 | Sweet and sticky stall | Saturday, 4 November - 5:30-7:30 pm |
| Year 6 | Fairy floss | Saturday, 4 November - 2-4 pm, 4-5:30 pm, 6-7:30 pm |
| Year 7 | Second-hand book stall | Saturday, 4 November - 2:30-4 pm |
| Year 7 | Lob-a-choc | Saturday, 4 November - 5-6:30 pm |
| Year 8 | White elephant | Saturday, 4 November - 4-5:30 pm, 6-7:30 pm |
| Year 9 | Indian stall | Saturday, 4 November - 6-7:30 pm |
| Year 12 (RSA required) | Beer garden | Saturday, 4 November - 4-5:30 pm, 5:30-7:30 pm |
| | Drinks oval | Saturday, 4 November - 2:30-4 pm, 4-5:30 pm, 5:30-7:30 pm |
| | Drinks turning circle | Saturday, 4 November - 4-5:30 pm |
| | Ride tickets oval | Saturday, 4 November - 4-5:30 pm |
| | Ride tickets turning circle | Saturday, 4 November - 5:30-7 pm |
Raffle tickets
Tickets to the raffle are available to buy for $5.
More than $10,000 worth of prizes are up for grabs - a full list of prizes can be found here. Thank you to our valued sponsors for supporting our raffle and Fete this year!
Ride Wrist Bands & Radford Hands
Ride Wrist Bands for unlimited ride access are $25 per person prior to Fete Day. A full list of rides can be found here.
Radford Hands are $10 each and provide patrons with:
One x sausage sizzle
One x game at side show alley
One x pass at any ride or attraction
One x game at lob-a-choc
One x ELC Healthy Option
Wrist bands and Radford Hands are available from the Junior School Reception and Principal's Building. Card payment is accepted and preferred.
Parking on Fete Day
There will be no parking available at the College on Fete Day. This is to ensure the safety of patrons at the College.
Patrons with a disabled parking permit displayed in their vehicle will be permitted to park within the College - entry via College Street.
​Parking is available at the Australian Institute of Sport (AIS). The College will run a bus shuttle service every 15 minutes between the AIS and College throughout the duration of the Fete. Exact pick-up and drop-off locations can be found here.
Any questions regarding the Fete can be directed to Monique Glavonjic at p&f@radford.act.edu.au.